I'm going to be writing a little bit about the Internet and social media every day this week.
"A little bit" and "every day" are nothing more than a probably pointless attempt at self-discipline. This is the kind of knotty issue I do contemplate every day and that might lead me sit for hours in front of the computer hashing out ridiculously long walls of text. So I'm going to limit myself. And sitting here, it's 9:15 am – I am committing to publish this by 10. AM. Let's see how I do.
Strange times, what with social media bannings and excommunications and attempts to even deny upstarts and dissidents a framework for their businesses. There's a lot to unpack here, a challenging task because of the almost frantic narrative shaping that's happening. We really don't know – as usual. I have my suspicions. I think the core of what's happening, both in Congress and in Big Tech, is an effort to strip Trump of his power immediately, before 1/20, not because they seriously think he will have a second term, but because of what he can still do in the next couple of weeks: namely declassify, pardon and issue executive orders (as Pompeo did regarding Taiwan in the last couple of days.)
We'll see.
That's not my subject today, anyway.
And yes, what is "actually happening" in the United States government is more important the Internet/social media treatment of it, but they are also intimately connected.
I also want to be very clear on something else: there are serious issues here, related to repression of information and news, and the greater power that has concentrated in a few hands as other news sources have disappeared. That's not my subject today.
Over the past couple of days, the calls to Follow Me on [Alternative Platform] have heightened. I don't spend a lot of time on Facebook (and hardly any at all commenting or "discussing"), but every other post, it seems, over the past few days has been invitations to migrate, declarations of cancellation and so on.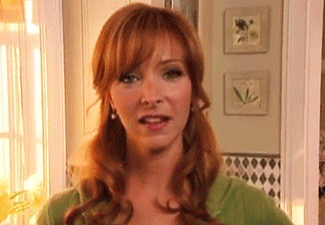 I won't be following anyone on to any new platforms. Not a one. In fact, this is a clarifying moment for me. It's time to take a few more steps away. I'm in the process of stripping down my FB presence – they don't make it easy, that's for sure. It might take a few weeks, but in the end, I'll still have a FB page, but it will only have a week's worth of posts on it at a time – and none of those personal, just links from here.
(My only concern – and the reason I'm taking time – is to catch personal photos or anecdotes I might have posted there, but not saved elsewhere.)
---
Before this (yes) wall o' text, let me just give you an abstract. Maybe save you some time:
If you're frustrated by the limitations of social media, discern why. Maybe it's not time to find another, more acceptable form of social media. Maybe it's time to turn away.
Let me offer a little spiritual perspective. Limited, as usual. Perhaps even wrong – not unusual. But perhaps it might help one or two of you.
When we live, shaped by a framework of Catholic spirituality, we live in tension – an acknowledged tension between radical acceptance of God's will and acceptance of God's call to courageously plunge into the world and, with his help, affect radical change.
I think following the latter path correctly is totally dependent on embracing the former.
And in traditional Catholic spirituality, acceptance of God's will in my life means approaching a particular event or circumstance, not with a reflexive reaction of rejection or outrage or determination to do what I did before, but rather of calm watching and listening.
What's happening here? What is God teaching me through this? How can I grow through this? What does this invite me to embrace that's good and from God? What elements of my life or the world is it revealing to me I should turn from or change?
So, in the wake of great loss – say, a death – you can rage and grieve – and there is a place for that – but then there is a point at which such emotions become an exhausting treadmill, not to speak of a rejection of God's will, and it's time to take a look at life, not as you want it to be, but as it is.
How can I grow closer to God now, not despite this, but through this?
For that – lest we forget – is why we're here. Not to make our voices heard, not to right earthly injustices, but to grow in holiness. We may do that through those other efforts, but our first reason for existence stems from the fact that God created us, God loves us, and wants us to love him and dwell with him forever.
So when something happens – good, bad, indifferent – our call is to stop, look and listen, set our egos aside, and say….what does this reveal? About my sins? About my temptations? About my love of God and neighbor?
So much for no wall of text.
Anyway. All that is to say – in a moment like this, I find it really ironic that as we have spent years fretting and clucking over the mostly negative impact of particularly social media on our individual and social lives – the minute the true face of these powers is revealed, so many of us respond by….trying to find another way to remain in their caves.
What about this? What about seeing this as a clarifying moment and girding your loins and actually leaving the cave?
Maybe begin with the following. First recognize that this internet/social media loop is not random. It didn't just happen. Like marketing, it's designed.
It's designed to elevate and harness various aspects of human personality and behavior, not for the benefit of society, not for your personal benefit, but for their profit.
There's no nobility here. There's no idealism. It's about money and power, period.
It's about using particular types of energy that make you tick, like you're a cog in a machine.
First, and most obviously, you've given up your data. All of it. It's there, from your Social Security number to what you searched for on Ebay just now. It's all there.
But of more interest to me is how this ecosystem engages and exploits:
Our curiosity
Our nosiness
Our anxiety
Our loneliness
Our aspirations
Our desires
Our tribalism
Our anger
Our ego
Our creativity
Our drive for change
Our desire for freedom
Yes, the Internet can help us direct our good qualities in positive ways. But I think it's clear, particularly in the context of the authoritarian ecosystem this is turning out to be, it's mostly a negative and it's time to leave it behind, as much as we can.
For it is good and natural to:
Want to know and understand
Feel as if I belong
Know that I'm not alone in my views, interests and loyalties
Express myself
Connect
Play
Share what I know
Share my gifts
How does social media exploit these good, even holy aspirations and desires and turn them into destructive, demeaning dross?
So as with anything else – we look to this digital empire and we must discern. It's true of any moment, of any situation – there is a neutral aspect to it, there is the potential for positive outcomes, and there is always, no matter what, temptation. Temptation to let our qualities, both good and bad, be used for the sake of another's profit and power.
As you can see, this isn't so much a comment of the events over the past week, but more a nudge offered about how to approach the moment. To stand apart from the events, whether they be in Washington or on the screen in your hand, and to consider how truth is being served by the events and how they are used, and to consider what how this digital ecosystem is tempting us, what it's delivering and who is ultimately benefiting.
To consider how they are all exploiting you, your anger, your idealism, your anxiety, and even your desire for change.
And how do we get out? What do we do?
We look at the good aspects of life that we hoped were served by this ecosystem – and perhaps were and are – and we consider two points in relation to that:
What is the cost of finding community, self-expression and so on in the context of this digital/social media world?
What temptations does this digital world touch and exploit in me?
All that – yes – wall of text – is to say – here's this moment. It's clarifying even as it's very confusing. Perhaps it makes sense to respond by finding another outlet that won't exploit both your worst and best instincts and censor you when you violate the chosen narrative.
Or perhaps….it doesn't make any sense at all.
9:56. Made it!