For a long time, I've been searching for a really absorbing, can't-put-it-down read, and several months ago, I finally found it, back in the 19th century:
No Name by Wilkie Collins.
I'd never read any Collins before, not even The Moonstone. I don't remember the rabbit hole excursion that took me to this one, but the Amazon reviews were intriguing, so I splurged, spent $0.00, and was then occupied for weeks. 
I'm not sure how thick this book would be in dead tree edition, but it was long, and tedious only briefly, here and there. So I suppose since "brief" and "tedious" are antonyms..it wasn't tedious at all?
For the most part, it was fascinating and quite absorbing, often contemporary in feel and entertaining.
I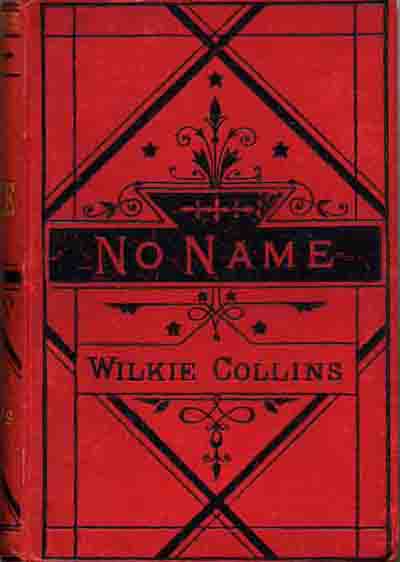 t's also an interesting social commentary on social class, morays, inheritance laws, marriage and gender relations in 19th century England.
In brief, No Name is the story of two young adult sisters whose parents die within days of each other, and because of a convoluted family situation only revealed at their deaths, lose what they thought would be their inheritance.  The story follows both sisters, in a way, although the center is really the younger sister, Magdalen, who goes to bizarre lengths to reclaim what she believes is rightfully hers, lengths which include a stint on the stage, many deceptions of various degrees, and interaction with a host of great characters, and of course, a few coincidences along the way.
There are some fantastic characters in this book, figures that upon first introduction may seem sterotypical, but which acquire depth and verisimilitude along the way (with all those words describing them…they'd better…).  There is a bit of melodrama and moralism in the conclusion, but it's really just a touch, and is almost earned.
One of the most interesting elements of this book to me were chapters, interspersed between major sections, composed of only exchanges of letters or newspaper reports.  It's a brisk, efficient way of moving the story along.
Here is a good synopsis and discussion of the book at Book Snob.