Who are you?
How did you become that person?
Did you have a choice?
****
Well, now, Better Call Saul. That was a neat hat trick.
We were all fixated on the the moment and…that's when Jimmy became Saul… 
…when all along we should have been looking for…that's when Kim became…
…well, not Saul, because she's her own person. But…someone. 
SPOILERS. Don't read if you don't want to be spoiled. Although it was almost two weeks ago, and if you wanted to watch it, you'd have done so by now.
It wasn't a shock though. Whether or not the creators had an end game in mind since the beginning, to their credit,  the seeds have been there: Kim might have been an ethical rock in Jimmy's life, but face it – she was also Giselle, and she was very, very turned on by that particular game.
There's no reason for me to do a complete run-down and analysis here. You can get that elsewhere –like here. I also won't spend much time weighing in on the is it better than Breaking Bad question. At this point, I'd say no. They are very different shows, and BCS is fantastic, but I still think there is a thrill-ride edginess to Breaking Bad that makes it all the more delectable. BCS is more of a slow burn and careful character study, and it's great, but I think, at this point, BB still wins in my book. We'll see, though. One more season to go. Sadly.
This has been an interesting season because, at least on the surface, Jimmy's major foil is no longer a part of the picture – Chuck, his brother. Even last season, when Chuck was dead, his presence loomed large. I think for that reason, the dynamic is a little looser, less tightly focused this season, and therefore, Kim's change edges onto center stage.
I love this show for what it is, but I'm also fascinated by it from a creative perspective. The creators of this had a "problem" – not in a bad sense, just in terms of a situation. We know Saul Goodman (we think) from Breaking Bad. We know what he's like in that world, we know what happens to him by the end of that timeline. The question BCS explored was – how did he get that way? Where did Saul Goodman come from? They could have approached it from a million different directions, but they went with this particular storyline of character origin and transformation, and it's just been fascinating to watch. And no, we're not there yet. The Jimmy/Saul we now know at the end of season 5 of BCS is still not the Saul Goodman who casually suggests to Walt and Jesse…why not just kill Badger? And, furthermore, hits on…Francesca. I confess, of all the distinctions in the character between shows…that is the one that strikes me as the knottiest. Will they just ignore it? Or will they come up with some ingenious explanation? I'm betting on the latter.
Which brings me back to Kim. All along – really, from the beginning, up until the second-to-the last episode of this season, I've been one with most of the rest of you viewers, dreading Kim's fate. Something terrible must happen to her we said – it's the only explanation for how Jimmy became Saul. 
Er…well…maybe not?
A completely different scenario flashed through my head during that confrontation with Lalo in the penultimate episode. What if…I wondered…during the Breaking Bad timeline…Kim's not dead or in witness protection…or left Jimmy in disgust…what if she's actually become some super-successful attorney working for some part of the cartel? And what Jimmy/Saul is doing is…related to her work, a cover for it or even in reaction to it? 
The possibilities are endless, and intriguing, and, from the perspective of creativity and art, quite suggestive.
And note a theme – the theme that dominates both shows. Both Breaking Bad and Better Call Saul focus us on broken, hurting human beings who might, indeed, have reason to blame their troubles on external factors – sickness, other people, family dynamics, threats – and who make a choice, ultimately, to go with that blame and let it control their decisions. Pride drives Walter White, and to some extent, Jimmy McGill. Jimmy's trajectory is all the more painful because he really does mean well, and he really does try – while Walter White is pretty terrible from the beginning (something viewers tend to forget). But Jimmy is ultimately driven just as much by pride as Walt is.
Further, both shows are also about how that original sin, as it were, spreads. It's like Genesis 1-11 brought to life in New Mexico, but with lawyers, drugs and money instead of forbidden fruit, grain sacrifices and ziggurats.
It was the great, overarching theme of Breaking Bad and while less dominant here in Better Call Saul, it still plays a part, especially, we now see, in the dynamic between Kim (magnificently played by Rhea Seehorn, perhaps one of the best female characters on any television show, ever) and Jimmy/Saul.
Who is Kim? We don't know all about her, but we do know that she has worked very, very hard – to a fault. She is driven and meticulous with a ethical core – that is, however, sorely tempted and tried by the satisfaction of being Giselle, and all that means.  She can also justify the scams and deceit up to a point, since sometimes what she gets into is for the sake of a greater good. Ends justifies the means, and all that.
It's about the difficulty of doing the right thing and the pull of doing the wrong thing.
So how do we become who we are? And who are we, anyway? Internal, external forces, innate factors, genetics, circumstances, emotions, reactions. Whoever we are at any given moment emerges from all of that muck – just as these characters and who they are emerge from the the muck of their fictional lives and the muck of the creative process.
It's messy. But here's the thing:  in the end, someone has to make a choice.
Kim: I could have killed someone, Jimmy.

Jimmy: Yeah, yourself.

Kim: I worked most of last week on maybe six hours of sleep and then I crossed three lanes of traffic and I don't remember any of it.

Jimmy: Look, you were just doing what you thought you had to do because of me.

Kim: You didn't make me get in that car. It was all me. I'm an adult. I made a choice.
Yes, Jimmy McGill had an overbearing jerk of a brother.  Yes, he's got a skill for manipulation and an attraction to showmanship. Yes, Kim Wexler (apparently) had an insecure childhood and is attracted to the power of dramatic exaggeration herself. Yes, Mike and his son, Nacho and his dad.  Yes, Walter White got lung cancer and was ripped off by his former friends and partners.
But I think what's clear from both Better Call Saul is the persistent power of the reality and value of free will. We really do believe in it. And we believe that there are right and wrong uses of that free will. It's why we watch shows and read books like this with such engagement and, at times, anxiety. That engagement shows that no, we really don't believe everything is relative or all choices are equally valid and your truth is as good as my truth. We can be amused at the highjinks and gasp in dread and admiration and at the audacious moves, but most of us, despite the entertainment value of all that, stick with it because we really do want these pretend people to figure out how to use their pretend powers for good and stop, you know, helping the other pretend people get away with murder.
And we're into it because we're in it. Rising from muck ourselves every day, we're pushed and pulled too. We've got our skills and our gifts and tragedies, our opportunities, our curses and we've got something else that the pretend people have, but ours are too real because this is real life:
Choices.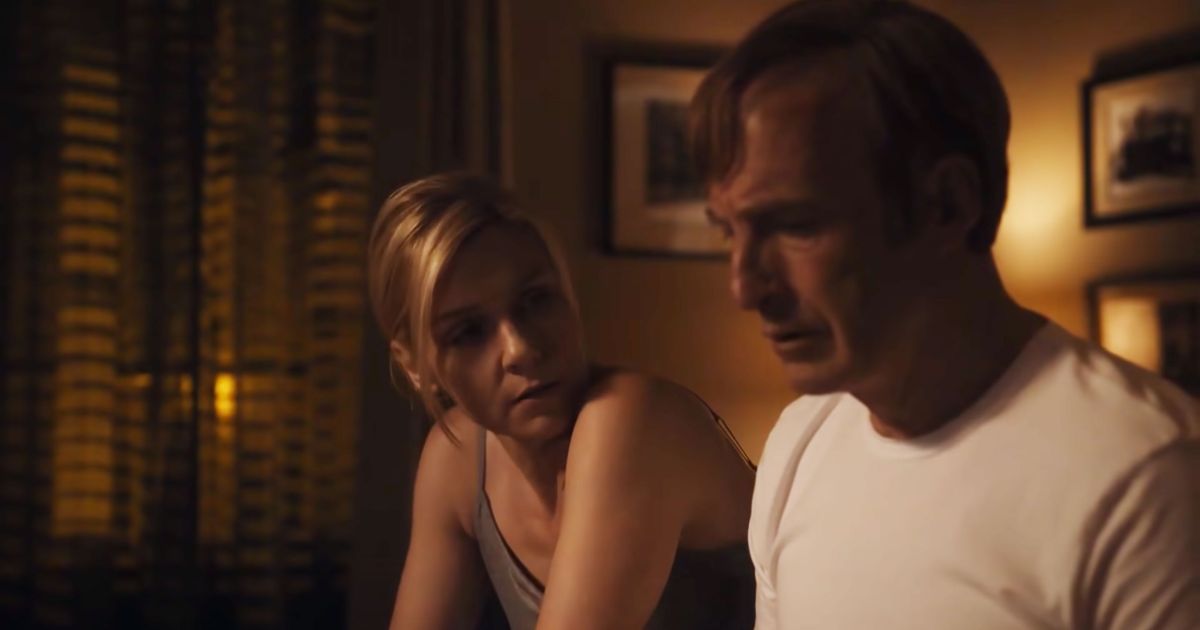 Am I bad for you?