You may or may not have heard about a controversy in the Diocese of Nashville about sexuality education. Some parents at Father Ryan High School are protesting the content of the 9th grade theology program, and the bishop has told them straight up too bad. No opting out allowed.
I looked at some of the material that's been posted online. (warning…)
I'm a mother of five kids. I'm a grandmother. I've taught high school theology. I've written for Catholic teens and young adults. I've stood up at meetings and defending the teaching of sexuality education in a Catholic middle school program.  Here's my response.
Wow. This is some really, really weird s***.
Not inherently, mind you. It's just basic sexual mechanics and physiology. But in context? Of 14-year olds in classrooms? In between Algebra and History class? In a Catholic school? Right after Mass?
Weird.
Work with me here.
You're the parent of an 8th grader. Maybe not a sweet innocent 8th grader, but just your normal 13-year old. You're all pretty excited about next year.
High school!
And what's more…
Catholic! High school!
There's going to be Mass and crucifixes and people are going to talk about Jesus and there's going to be praying and saint-talk, not to mention algebra and history and literature and Spanish….
Awesome!
Oh, and did you get the memo on this class?
OUTER LIPS (Labia Majora) a. The outermost hair-covered folds of skin surrounding the genitals. b. They vary greatly in size. c. Like the scrotum, the outer lips swell slightly with  stimulation; in their stimulated state they pull back and expose the Inner Lips.
That's happening too.
Is that what you envisioned for next year for your kid?
Now, in the official responses from All The Officials, I'm reading a lot of consistent with Church teaching…sanctity of human body….the…and…maybe…shut up…
And words like that.
Guess what?
Nope.
Classroom lessons and tests for teens on the effect of stimulation on lady and gent parts? Not sane Catholic pedagogy. Pretty much not sane pedagogy at all.
But you know what? I'm not even going to focus on the Catholic part of this, because it's seriously so stupid that anyone thinks that "Instruct the Ignorant" means "Provides schematics of spread-eagle Views of Vaginas for Teenagers to Share."
One Mad Mom has all of that covered, and very well, thanks. Oh, and the parents, too. They know what's right.
They're articulating all of that very well.
I just want to focus on something else.
The weirdness.
Maybe just distance yourself from this for a minute. Pretend that you don't know anything about culture wars, Catholic or otherwise, or that you don't have a stake in any of these issues.
Now. Consider this.
Consider the possibility that it's a little …weird for an adult to stand in front of a group of young teen boys and girls and teach this material:
CLITORIS a) This is the most sexually sensitive part of the female body. It corresponds to the glans or head of the penis. b) Though there is no reproductive purpose, the clitoris is made of erectile tissue and contains a high concentration of erotic neural receptors and blood vessels. c) When flaccid or unaroused the tissue is c.1" long; when aroused, it swells to 2" to 3".
Not weird in a counter-cultural Albanian-nun-picks-up-dying-poor-from-Calcutta-streets kind of way.
More like…what adult in their right mind wants to talk to other people's 14-year old kids about the clitoris? kind of weird.
And more like…with all the fascinating things to learn about the world that will help kids find a unique way to help make the world a better place, YES let's spend time on the mechanics of sexual activity with 14-year olds kind of weird.
(Imagine you are a parent of a teen. And then you stand up in front of your kid and his or friends and give this lesson.
GLANS 1. Located at the tip or head of the penis is a structure which contains a highly concentrated amount of neural receptors sensitive to stimulus; it is the center of sexual pleasure for the male.
That would be weird of you. Your kids would die. You might even get arrested.
And no nonsense about "What they already know" and "what they see on their smartphones."  No kidding. And you think this helps? 
It's not weird at all to want to help kids navigate this culture and their own desires and questions. It's not weird to want to share the Good News of the truth about sexuality in a reasoned, understanding, realistic way. It's really important to do this, as a matter of fact.
But again…context. Which is SCHOOL. Required attendance. Grades. Mixed gender groups.
More context:  14-year olds, boys and girls of varying levels of maturity and awareness, going to school as part of a system in which modesty and discretion are still key values and parents have prime responsibility for education. There are many ways that a Catholic school can and should work with parents on fighting this battle and helping kids. Sniffing that  parents should just bug off because they're not keen on your program that tests their  son or daughter on the physiology of sexual simulation and even subtly encourages them to envision their classmate's bodies on that level is perhaps not on the top of that list.
Have some mercy for pete's sake!
Let me share a couple of experiences that might make my perspective clearer.
(Perhaps beginning by reminding you of my fundamental school-skepticism on every score. Remember that?)
Many, many years  ago, the Catholic middle school that one of my kids was attending was going to incorporate some sexuality education in the 8th grade. Very mild, general stuff, really, but there were some who objected, and made that clear at a meeting. At the meeting I defended the curriculum, partly because it was fine, in my opinion, and also because the teacher was a much-beloved, trusted, deeply faithful Catholic woman whom the kids all loved as a firm, calm, charitable person of faith. I felt really good about Theresa affirming in the classroom what we were doing at home, and it was not explicit at all. It was spirituality. 
(But some objected nonetheless, and that was their right! And their kids didn't have to participate!)
Flash forward a bit. Now it's another kid in 7th grade parish religious education. Theology of the Body had been mandated, and there was a parent meeting. Things went okay until the actual instructor stood up to talk. I had no idea who she was . My kid didn't know her. A woman in her mid-40's, a mom, a parishioner known to many, but not to me – not that that matters.  But this is what she said, in the most casual, hey you guys!  tone about what was coming up for the 12-year olds, and as I recall it, it was almost as if she was chomping gum – "Now I don't know what you all have told your kids  about the details of sex, but you need to get caught up before we start the class. They need to know everything because we're going to talk about everything– we're gonna  talk about masturbation, we're gonna to talk about porn…"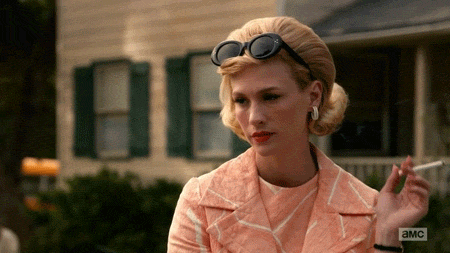 Who

are

you???? 
Yeah, so that didn't happen for us.
This is about more than this particular situation. It gives anyone working on these issues in parish or school settings something to think about.
So if you're in charge of things like this in your school or parish, you might want to consider the weird factor. You might want to consider that the parents who are not down with your plans don't hate sex, don't want their kids to be ignorant about sex and don't want them to be ignorant of the Church's teaching. The parents of kids in your school might even have had some sexy time themselves recently.
Maybe, just maybe…they think it's…. odd …for random adults to be bound and determined to talk to young teens  – who are required to be in this setting, without parents present and are graded on their responses- about the mechanics of  sexual activity, diagrams and aroused clitoral dimensions helpfully included.