Had a very strange, unusual experience yesterday. Encapsulated in this Instagram story:
No, I'm not going anywhere, except to Atlanta to take people to the airport. But it does mean a few days of (I hope) great productivity. What it doesn't mean is a trip to Ikea on that Atlanta journey, since the hints I've read online indicate that there's a considerable wait just to get into the store, which just reopened about ten days ago. Forget that. Let's digest:
Writing: I have something due on July 20. Haven't started writing it yet. Hopefully over the next week I'll get it about half done as well as get myself in a sort of groove, so that once people return, the hard part of framing and envisioning will be done and I can just write a few hundred words in between music practices and food prep and other shenanigans.
I am putting up a chapter a day to the novel I wrote about here. Two up so far, one more coming later today.
I'll be in Living Faith on Sunday. You'll be able to see it here. 
A lot of my book sales are seasonal, specifically– Christmas and then Easter/First Communion/Confirmation related. I don't have access to book sales from the various publishers that publish my books, but I do have some metric that Amazon provides authors. I don't think it's just Amazon sales, but I'm not sure. Anyway, not surprisingly, compared to previous years, this spring's sales have been laughably miniscule. Totally expected. Shrug. The interesting thing, though, is that over the past two weeks, there's been a rather dramatic uptick. Not at the typical height of April/May, but about four times as high as a normal June.
First Communions are back, baby!
Listening:  As reported, we have moved on from Brahms, Haydn and Prokofiev(you can listen here to the entire playlist – it's public now – and he got "Excellents" from all three judges in the competition) to Gershwin (the big three Preludes plus Novelette in Fourths and Debussy's First Arabesque. That's the summer playlist, with him beginning to tackle the entire Moonlight Sonata as his big project for next year. Plus, I think the teacher is wanting him to do some Chopin Etude.
Watching: A bit of a blip in movie watching, as work schedules, hanging out with friends
and a new video game have interfered. After Hobson's Choice, we stayed in England and took in the Ealing comedy The Man in the White Suit. 
A low-key satire about human beings' response to innovation and change. Alec Guinness portrays an unassuming yet committed young scientist who is trying to invent an indestructible fabric. He seems to succeed, but the initially-welcomed development is soon understood to have repercussions for almost everyone – from the big business tycoons to labor. It's a movie about persistence, creativity, resistance to change and yes, my favorite theme, unintended consequences. Not as hilarious as The Lavender Hill Mob or quite as dark as Kind Hearts and Coronets,  but a gem of a film.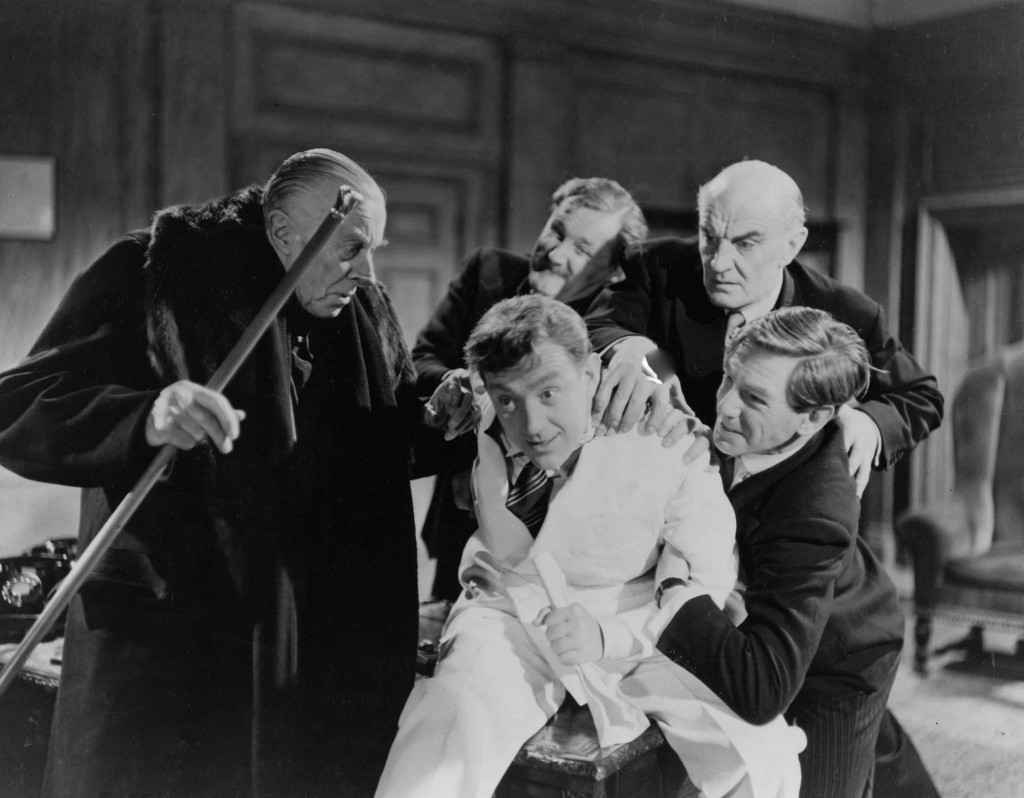 We watched in on the Kanopy platform via the library, and followed it withthis Buster Keaton short,also on Kanopy.
Reading:  Wandering about the internet, searching through book blogging and reading sites, I happened upon this entry focusing on a mid-century novelist who apparently penned relatively short, sharp and dark books. I'm sold. I picked up The Girl on the Via Flaminia  – reviewed here, and read it in an evening.
(My main go-to for books like this, the Internet Archive, has been hit with legal action restricting what books it can make available for borrowing – books that you could borrow for a week or more are now only available for an hour. Hopefully they can get that straightened out soon. I discovered that this was available via Hoopla from my local library. It seems to me that Hoopla's holdings have greatly expanded since the last time I checked, before Covid.)
I enjoyed it very much, although, you know, it wasn't a laugh riot or anything. Set in Rome during the last stages of the Second World War, it's about an American soldier who attempts an arrangement with a young Italian woman. A step above prostitution, in his mind, but is it really? Aside from the interesting landscape of wartime Rome, it confronts us with important questions about victory, defeat and occupation – and the impact of these Important Events on ordinary people, who simply want to live their lives.
I'll be reading more of him.
Now I'm reading The Boarding House by William Trevor, which I also borrowed digitally from Hoopla. It's quite a strange book. I started it last week and gave up after twenty pages, but then returned to last night. I'll stick with it this time.
Cooking: Three major recent successes:
Madeleines. They were Son #4's favorite bakery good from France years ago, and it just
occurred to me a couple of weeks ago that I should try to make them. Ordered a pan for the purpose, and followed this recipe – success! The recipe is correct though – these are not items that keep. They really are only good the first day.
These ribs. I ended up marinating them for almost three days (kept meaning to cook them, but life interfered). Delicious. Excellent. And yes, the Chinese cooking wine does make a difference. (Obtained, along with the ribs, from our local mega-Asian grocery store. $2.99 a bottle.)
A bone-in ribeye cooked via this method – the reverse sear.This is the second time I've done this, and I'm sold. Yes, I splurged on a higher cut of steak (when you're only buying one, and you do it once a month….go ahead), so that makes a difference, but this method really does produce a wonderfully juicy steak, no resting required.
Now…no cooking for a week!