Welcome new readers. Check out my books (some linked on the right) and pages with permanent links to themed posts (above.)
Well, that was quite the weekend on the Internets, wasn't it?
When the Covington Catholic photo flashed across one of my feeds, I freely admit that my first reaction was, "Expel him!" accompanied by several tweets/posts that mercifully existed only in my head.
And then…as it does…a fuller picture started emerging. As it does.
I won't rehash the whole thing. I wasn't really intending to add to the verbiage, either, but here I am. If you want to know where I stand on the sequence of events, check out Robby Soave's piece at Reason. He captures most of my sense of it. I've watched other videos out there of the moment, which make one thing very clear to me: that initial narrative of "Boys in MAGA hats surround and taunt Native American protester" is false.
And you might want to stop and pause there. For despite all the other "lessons" and penumbras of meaning being spun, that is where this thing took off: from an image of a kid looking at a protester, which, we were told captured a moment in which these students surrounded a protester, mocked him and one boy, in particular, stood and stared him down, smirking.
But is that what happened? I don't think so – and this is from watching several videos a couple of times.
What seems to have happened is that group was assembled on the steps, waiting for their bus. There had been this Black Hebrew Israelite group nearby for a while, demonstrating, taunting and filming, and then Nathan Phillips approaches with his group, drumming, chanting and filming, and he heads right into this group of boys who were, it seems doing school chants to both pass the time and distract from the first other group. Phillips walks right into the group – for whatever reason. There's a video out there of the moments right before the encounter captured in the photos, as well as the encounter itself, and it is nothing like those initial headlines indicated. The student at the center of the controversy is just sort of standing around with the dozens of others, laughing and waiting – and then Phillips stands in front of him, drumming. The student clearly doesn't really know what to do.  In the most widely-disseminated images, his resting face seems to some like a smirk – but when you look at videos from the other side – there's one in which he turns and tells one of his classmates arguing with an activist to cool it – he just looks sort of uncomfortable.
So the bottom line is: the initial narrative was inaccurate.
No matter what you make of the students wearing MAGA hats at any time, but particularly representing a Catholic school at the March for Life, their whooping, a few of them tomahawk-chopping – some might have been mocking, some might have been mindless, some might have been unrelated to anything specific, the nature of private education, particularly single-sex private education, masculinity, Smirks Through History, Georgetown Prep, whatever  – none of that matters. It could be that the culture at this school is problematic – the culture at most secondary schools is problematic for one reason or another, and wealthy private schools are usually the worst.
But does that matter in this really very specific moment? Sorry, it just doesn't. Because the reason these students were condemned, threatened and doxxed was because, it was said – they swarmed and victimized Nathan Phillips. At that moment. And that didn't happen. Watch the videos. You may not like their behavior.  I get it. I personally still get triggered being around more than, say, three high schoolers at any one time.
You know, we live in times in which we're not supposed to be all binary and stuff, so, sure,  let's not be binary. It is just not the case that the only two possible scenarios here are: 1) Privileged White Boys Re-Victimized the Marginalized or 2) Precious Angels are Rowdy but, you know, Angelic. 
It could be just a weird situation that happened one day in one small corner of the world.
You start there. You try to get that right. 
Here's another video that picks up after Philips picked this particular MAGA-hatted teen to drum in front of. I actually think this is one of the more illustrative videos out there (we'll see if it's still there by the time you read this – it might well have been memory-holed by YouTube). And it reinforces my position of "weird situation that happened for a few minutes, people drifted away, so why are we all talking about it?" 
Basically, Philips is in the kid's face for several minutes, drumming and chanting – who knows why – and everyone around them is either watching, slightly confused, or filming, except for one activist with Philips (his grandson, I think) who is loudly and profanely arguing with a student. At some point the bulk of the kids start chanting something, but it's clearly their school chant, and they're not even looking at the drummer. And then, most of them drift away, to the bus, I'm assuming.
We could say a lot about this – about the impact of the crazy fast news cycle, ideology and perception and the sewer that is social media, but I'll let others carry that load.
I want to highlight two reactions.
First, Fr. James Martin. Who, very early on, went to Instagram, Twitter and Facebook with his hot take:
I am as disgusted by the contemptuous laughter of the mass of students as I am moved by the quiet dignity of the solitary man who continues to chant. Those students could learn much from this elder, if they had chosen to. Or if they choose to.
24 hours later, Fr. Martin published some more thoughts, beginning:
Regarding the controversy over Covington High School: I will be happy to apologize for condemning the actions of the students if it turns out that they were acting as good and moral Christians. The last thing I want is to see Catholic schools and Catholic students held in disrepute.
And I've certainly been wrong before.
..and ending with a call to attend to this teachable moment:
Another essential lesson, which transcends whatever happened in Washington this weekend: an understanding of the appalling treatment that Native Americans have endured in our country. That lesson needs to be learned regardless of what you think of Covington High School.
This Teachable Moment can offer us, if we are open, lessons about dialogue, encounter and reconciliation during this coming week, which is, believe it or not, Catholic Schools Week.
Of course, Catholic Schools week is not this coming week. But I digress.
There's no sense in any of this that Fr. Martin has watched the videos of this encounter. One is under no obligation to engage with this issue at all, much less spend time with the videos or the testimonies, unless, of course, one has decided to issue opinions. Then you should probably try to be informed. And when you're trying to be informed, you don't have to depend on, as Fr. Martin, does, musing about different "narratives" that have "emerged." You just sort of go to the tape, watch it, and take a stand. And maybe watching all of that still leads you to think that the kids behaved disrespectfully. Sure. But base it what's actually out there, rather than sighing about the Mysteries of All Those Darn Narratives.
Gosh!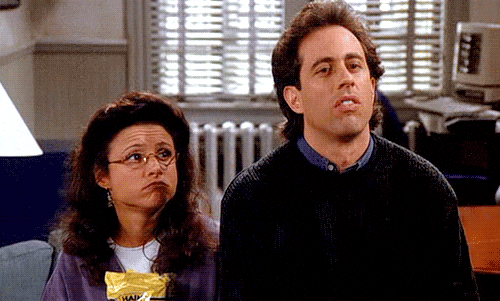 My point is that Fr. Martin entered the fray right away, characterized the encounter in a way that is now widely disputed and says, well, he'll apologize if  the boys were acting as "good and moral Christians."  – not – if my characterization of the incident was incorrect. 
Ah.
And of course, one might wonder if part of the dialoguing Teachable Moment he wants to facilitate might touch on journalistic ethics, social media ethics and critical thinking skills.
Anyway, let's move to Catholic apologist Mark Shea, who began his Facebook post (now deleted) on the matter with:
The MAGA goons were threatening confrontation with a small clutch of black protestors. (sic) As is done in his tradition, Phillips intervened with a drum and a chant to draw fire to himself. It was an act of peacemaking. The goons then mobbed and mocked him and he did not respond in kind. This was classic non-violence. The attempt to paint this as "elderly man with drum terrorizes 70 innocent athletic douchebags" is a narrative only the Right Wing Lie Machine would have the gall to promote
So, to repeat, Catholic apologist Mark Shea characterized the students from Covington Catholic High School as "MAGA goons" and "athletic douchebags."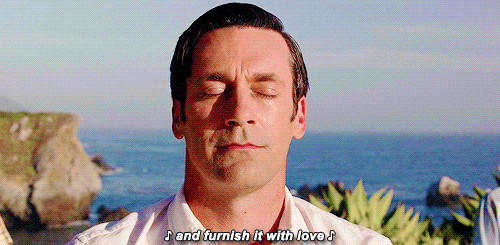 Sunday evening, Mark has published a piece at Patheos apologizing a bit – although his Facebook and Twitter posts calling these teenagers "MAGA goons" are still up.  He has now embraced the narrative that Phillips was a peacemaker, so there's that. (I repeat – look at this video and see if it would strike you, if you were there as "Oh, this fellow is trying to bring peace into this situation as he drums in my face and his grandson yells at my classmate."   He also says,
I disliked the "Crucify Them!" response because I think punishment should be ordered toward redemption, not destruction.
But….MAGA goons…athletic douchebags.
New Evangelization, I guess. *Shrugs.*
Shea also talks alot about the incident without being terribly specific about his takeaway from what he saw on the matter on which he's opining, using another writer's sequence of events.
Which, of course, is a defining characteristic of contemporary online rhetoric: to vaguely describe a situation, group people into categories, declare their motivations – but without many specific citations because 1) you don't have time because you know something else is going to come down the pike for commentary in the next hour or so and 2) you know that your readers are going to be satisfied with the non-specific narrative you offer because they don't have time to source it either, and are also busy waiting for the next thing.
****
Bottom line takeaways:
If you are going to comment on this moment, comment on the moment. Watch the evidence that's out there closely, then link the words and ideas in your commentary to pieces of evidence.
Don't bother with commenters who can't be bothered to do that and who prefer to build narratives out of ideology, straw men and caricature.
Maybe think about the impact instant communication and social media has on our perception of events and their importance. Consider this:
What happened in your neighborhood over the weekend? Do you even know your neighbors? Your community?
It's like that joke you see during election year:
Me yesterday: Has no idea who my city council representative is
Me today: Tweets three times on the shifts from red to blue in California's 33rd electoral district.
Or, in church terms – being an expert on the scandals in the Archdiocese of Whatever, while never engaging with one's own local church.
Social Media and the internet puts us in touch with the world and tempts us to believe that we can impact the world with just a click – and that if we can know about it and if we can influence it, we must. 
And yes, yes, good comes out of it.
But is it really that much good? Is it worth it? Is it really better?
Remember that the foundation of all sin is pride. Right there. Pride. So, maybe before I post a Hot Take, I should think – why am I doing this? If the reasons come down to nothing more than virtue signalling or a sense that *I* have "followers" who are super interested in my life or my opinion and I owe them a hot take – or I have to keep my profile nice and high by entering into this fray – pride. 
It might be worth it to consider, in moments like this, the "power" of all this as a temptation. A temptation to put our energies into conflicts and issues that are none of our concern and that we really can't do anything about – so we'll ignore the people right around us whom we might actually be able to be in deeper communion with and help. 
The time one spends on a screen evaluating the look on the face of a kid I don't even know, will never meet, doing something I'd never have heard about if not for people following other people with cameras – what could I have been doing with that time that involved people on my street, in my neighborhood, or in my own community? Heck – my family? 
Could it be that there's a force that is seeking to discourage us from deep communion with others by deluding us with a promise of false power and false connection  – and mostly false power – so that we'll spend all of our time and energy chasing that with nothing left for real-life encounters – the kind that really change the world?