As I've mentioned a couple of times, I've been dipping into the IFC series Documentary Now! (If you don't watch any of the others, do watch Juan Likes Rice and Chicken. It's not a waste of 22 minutes of your life.)
Last night, I watched Searching for Mr. Larson: A Love Letter From the Far Side, "about" an obsessive Far Side fan who sets out to meet the reclusive long-retired Gary Larson and make a documentary about the …journey.
Of course.
It's amusing, with a satisfying twist at the end, but it's painful and painfully real, too, as the object of the satire is not, of course Gary Larson or cartooning, but documentaries – and, we might say, other creative efforts – that put the observer or seeker, not the object of the search,  at the center of the endeavor.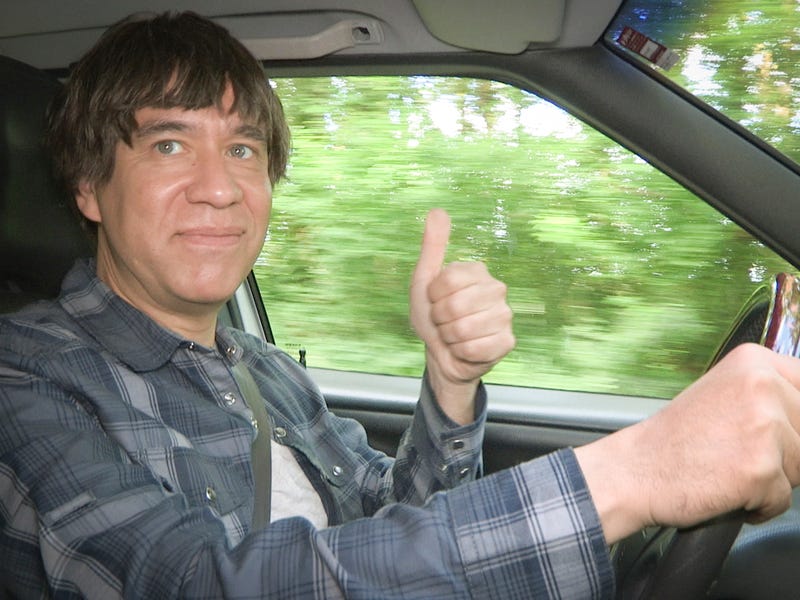 From recipe blogs in which you have to wade through countless paragraphs and photos of the writer's personal journey to the perfect grain of salt to books and documentaries about obscure corners of history and human life that end up being far more about the writer or filmmaker than about anything outside of them or interesting to the rest of us – it's all over, isn't it?
There's truth at the root of it, of course. We human observers are not objective and the very act of observations impacts the nature of what is being observed (hey! that's physics!). Moreover, story and narrative is a powerful means of communicating, and what's more compelling than a personal narrative of a personal journey?
Religious culture sees a great deal of this, doesn't it? It's built into the Christian experience, in a way, as stories of conversion, in particular have been such an important way to communicate the reality of God's power and love since, well – Abraham.
But, as with every other single thing in life, there are lines, and edges and watch it – you might fall off!
A personal spiritual narrative engages us because it shows us how God works in real people's lives – people like the rest of us, flawed, doubtful, sinful and proud. But – like Brad up there, giving the thumbs up as he drives away from his wife and newborn child to pursue his obsession and show the world how valuable he is because he is, he fancies, connected to his hero in a special way, these narratives and the use of the personal has its risks, doesn't it?
In short – who's at the center of your personal spiritual narrative? Is it God – or you?
Is it:
Look at how awesome God is: He loves every one of us and can turn the most broken lives around, forgive the worst sins and bring joy to the deepest sadness.
Or:
Look at how awesome my life is now. Oh, because God.