Hey Monday, how are you?
Listening: A whole lot of piano sonatas at a competition. Result: Not as we'd hoped, but Life Lessons abound, and that's what's important, right?
Last night, I let Brahms chamber music play for what seemed like hours while I read. It was good. I checkmarked this one as my favorite. 
Watching: Still moving through season 4 of Better Call Saul. 
Basketball, mostly sad.
A couple of weeks ago, I mentioned Documentary Now! (starring my bff Fred Armison) I thought I'd gone into detail about my favorite, but looking back..nope. The hazards of being an introvert: you're sure you've articulated things aloud or in writing that in reality you've only thought about.
I watched a few more. The standouts at this point are:
Globesman – an impressive takeoff on the acclaimed Salesman –  mid century cinema verite documentary on Bible salesmen – marketing to Catholics, intriguingly enough. I wrote a bit about it here.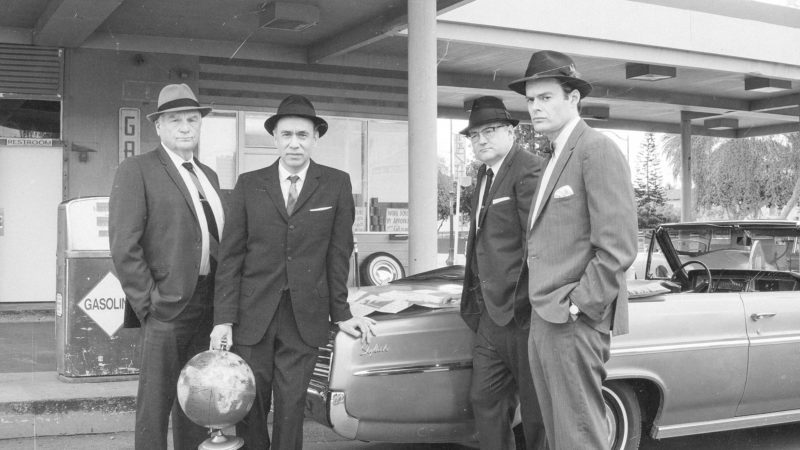 The attention to detail is, of course, meticulous – the appearance of the film, the quality of the sound, and the affect of the actors is mostly spot on and consistent with the period.
Better – and really excellent – is Juan Likes Rice and Chicken – a parody, in a way of Jiro Dreams of Sushi and the subsequent Chef's Table series by the same director.
The surprising thing about Juan is that it's not only hilarious about playing off of pretentious food-related media and foodie culture, it's actually….affecting. I mean – it's a 22-minute television production, parodying something else, but it also works as a stand-alone narrative and you might find yourself wondering why your allergies started acting up all of a sudden.
Reading: 
I'm currently about finished with the novel Dayspring – a title which I'd never heard of by an author I'd never heard of until last week, after which I have been kicking myself for not knowing about him fifteen years ago when I was editing the Loyola Classics series. This would have been a perfect title for us. It's not a perfect book, and I'm not sure how it's going to play out (fifty pages to go), but it's certainly interesting – the story of an agnostic anthropologist studying the penitentes in New Mexico in the 1940's. From the introduction to the Ignatius edition, by Philip Jenkins:
Forgotten writers often deserve their oblivion. Either they were not all that good in the first place, or their work made sense only in the context of a particular era. Neither applies to Harry Sylvester, and especially to his three finest novels, Dearly Beloved (1942), Dayspring (1945), and Moon Gaffney(1947). In the mid-1940s, a generation ahead of their time, his novels were already exploring such enduring themes as Catholic social activism, corruption and secrecy within the Church hierarchy, and Church involvement in civil rights and racial reconciliation. Dearly Beloved denounced the Church's failure to confront segregation and racial discrimination. Moon Gaffney, meanwhile, presented a daring and sometimes anticlerical portrait of New York Irish-American life, exploring the cynical involvement of some clergy in political and financial wrongdoing. Neither book makes any boast of calm objectivity, and we could easily dispute their historical accuracy, yet both remain eminently worth reading, and not just for the rich and unexpected picture they offer of mid-century Catholic attitudes. Each in its way represents the agonized response of a devout Christian to the compromises that a powerful institution makes to live in the world. The questions Sylvester raises are timeless.
Also take a look at good stuff from Dorian Speed – with whom I was delighted to spend a couple of hours on Friday! – at Scrutinies on the notion of "sharpening" as an element in friendship.
and my son on The Boys from Brazil. 
I'll have a post on Dayspring tomorrow.