Yeah, I'm fed up. 
Time to return to trans issues. Why now? Because while it seems to be something that's sucking all the air out of every single room every single day, over the past couple of weeks, we've seen an uptick in the news:
But the general picture is being painted in pretty bright colors, isn't it? (Although pastel – not bright – blue is the trans color).
Here's what I have to say – resist. 
This is a bizarre, deeply damaging moment we're living in, driven by a tiny minority of people suffering various forms of mental illness. And yes, there are various forms. Once you start looking into this world, you come to understand that there is really no such thing as a monolithic gentle group of "trans folks" we're gently reminded to welcome by gentle Fr. Martin, all gently seeking understanding for their differences.
No – there's a little more to it than that.
There are different iterations and roots of this type of dysphoria, obviously, like any mental illness, not all understood.  There are men who experience this desire, frankly, as a fetish. It's called autogynephilia, and it's a thing – a male being aroused by the idea of himself as a woman. There are young people who have been abused, who are on the spectrum, who are deeply influenced by what they see online, there are pre-teen and teen girls who are confused, disturbed and revolted by the physical changes they're experiencing. There are teen girls and boys, young adults, who look at this weird world of strict gender conformity, the land of pink and the world of blue, and think…I don't fit here. I'm different. Maybe I fit….there. 
There's a lot to say and lot to do and much to resist, but here's where it starts – here's the bottom line:
Resist and reject gender self-identity in all spheres of life, including the law. 
That is to say: You are not a woman because you believe you are. You're not a boy because you've decided you are.
Don't let the law budge an inch on this score. 
This – the notion that one can simply decide what gender you are and then merit treatment and rights on that score – is the root of all current trans activism, including political activism, embodied in this country in the so-called Equality Act – endorsed by all the current Democratic candidates for president and passed by the House last spring. (You know your constitution, so you know that "passed by the House" means nothing unless it's also "passed by the Senate" and signed by the President. But still – it's there.) Most people don't understand this. They think that transing is all about people who have gone through counseling and years of medical treatment and surgery – right? Nope. Not at all.
At the core of the Equality Act and similar efforts in England, a person should be treated according to the gender he or she (?) claims, even if they are still physically intact, have never had surgery – and maybe never even intend to. It doesn't matter if they "pass" or not or what they look like to you.
You're a girl because you say you are.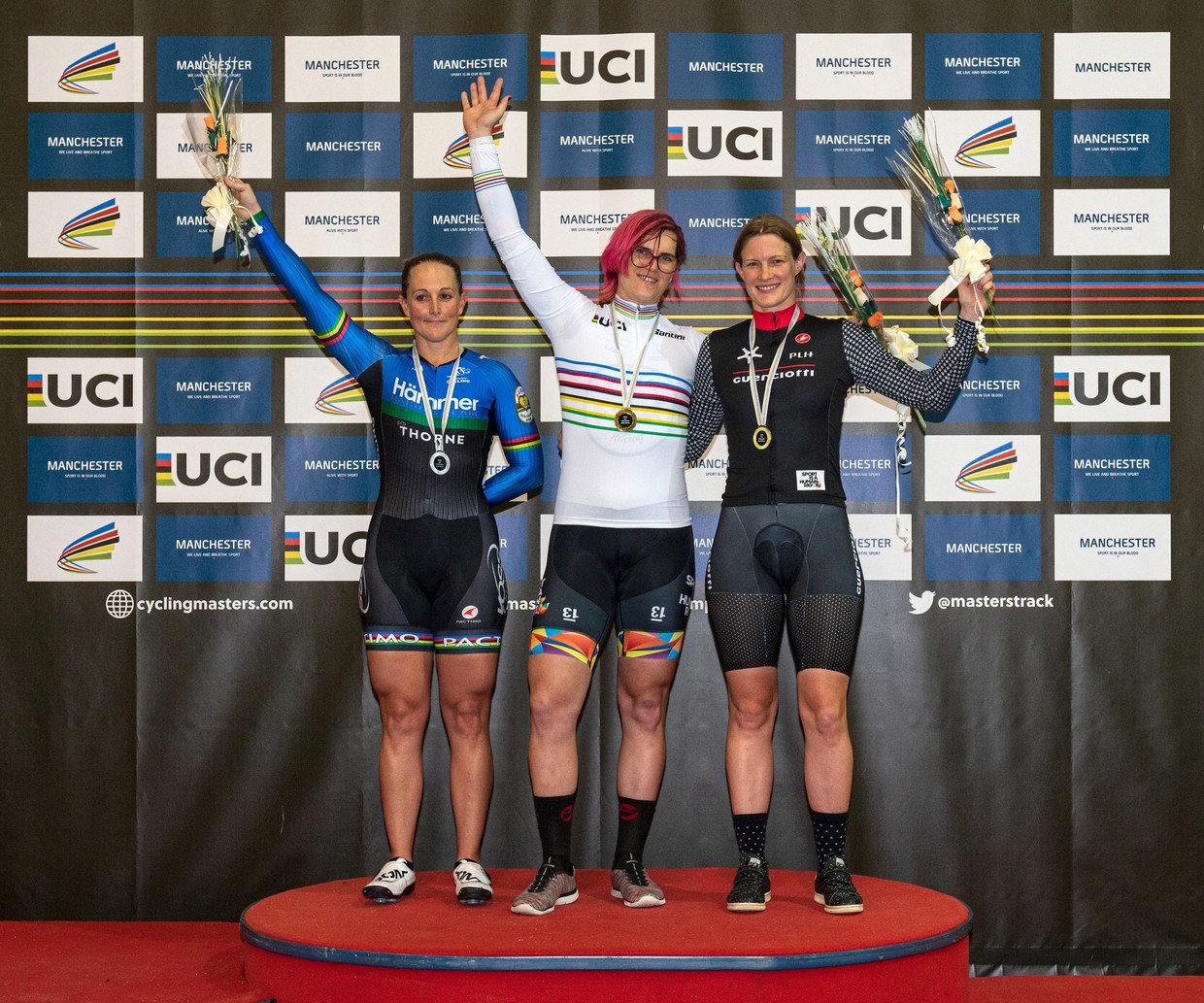 No. Resist.
Resist attempts to change the law, resist the intrusion of this into your schools, your public spaces  – snort derisively  when you're asked your pronouns – and never stop being deeply and annoyingly logical. So if your community passes some sort of Self-ID in terms of gender, the next time you go to the DMV or have to fill out a form indicating your identifying characteristics – go crazy. If you're Asian with straight black hair, demand to be accepted as an Irish redhead. If you're obviously a woman, calmly claim that you're a dude. If you're 60, put down 1982 as your birthdate. And don't let go – demand to know why – if that guy over there can be named "woman of the year," can win women's sporting events, can be awarded a woman's spot on a committee – it is perfectly logical that I, too, can self-identify in any way, respect or category I decide. 
There is no logical argument. None. 
It is mostly misogynistic, crowd-driven, profit-fueled gnosticism. 
And those of you who call yourselves feminists, take note here. The greatest energy in the trans movement is of biological males demanding access to women's spaces: restrooms, athletics, locker rooms, shelters, prisons and honors. You do not see female–to-male individuals making the same demands. As I've said before, I see this movement in part as Peak Misogyny, enabled by medical technology and profit-seeking pharmaceutical companies. (Because if you do physically transition, guess what? You're on medication…for the rest of your life.)  Peak Misogyny which is trying to create a world in which actual girls and  women hopefully commit to their own erasure and the best women always turn out to be  men.
Yes. Erasure of actual women, is what it all seems to be about, in the end.
From a great column in the UK Telegraph a few days ago, by Celia Walden:
"This cloakroom may be used by any person regardless of gender identity or expression," reads a notice on the toilet door of the bar I'm in on Saturday night. This is designed to give me a hit of self-importance. I have choices, options, both in terms of who I am and how I decide to express that all-important self to the world: a world waiting with bated breath for me to tell them why I'm special.

And yet I don't feel reassured by this open-minded toilet, because everyone in the bar is drunk, the corridor it's situated in is dimly-lit – and the only other people queuing outside it are men. So instead what I feel is uneasy, undignified, un-safe.

I'm guessing younger women are getting used to the feeling of vulnerability I felt so acutely on Saturday night. Just as British schoolgirls are getting used to their Mao-esque, gender-neutral uniforms, and "holding it in" all day at school (with the risk of contracting infections): anything to avoid using the gender-neutral toilets.

****

But this is an attack on women. And I don't think the leading feminist campaigner, Julie Bindel, was exaggerating when she said on Sunday: "We're now moving towards the total elimination of women's biology."

This isn't about feminists, activists, sociologists and the deliberately impenetrable jargon they all choose to use in their very public duels. And it's not about who gets to claim periods, with all their paraphernalia, either (but have them, please, along with stretch marks, the menopause, and the certainty that you've been ripped off by every MOT guy you've come across).

This is about fragile young girls still struggling to come to terms with their own changing bodies being forced into preposterous intimacy with boys. It's about transgender athletes like Rachel McKinnon – who won the Masters Track Cycling World Championships on Saturday for the second year running – killing women's sports.
It's about the series of future crimes, assaults and intimidations that will have to happen before someone works out that having a load of drunk men and women using the same toilets in bars and clubs was Not A Smart Move. It's about rapists being indulged and coddled by the police while their victims are effectively mocked.

And it's about knowing when we've reached peak gender insanity. Please God, let this be it.
"This" will not be "it" all by itself. It won't be "it" unless human beings stop it.
And it needs to stop – and the law could play a part in stopping it – or opening up the floodgates. Either way. The citizens of this country – who make the laws, remember – could demand, for a start, that their state and federal representatives ban medical transitioning of minors – no drugs, no puberty blockers, no hormones, and God help us, no surgery. No teen girls lining up for binders and mastectomies, no boys, their genitals shrunk by years of puberty blockers and estrogen, having their penises and testicles sliced off, the remaining skin tucked in to form what amounts nothing more than an open wound that must, for the rest of their lives – the rest of their lives  – be dilated daily for….what? 
Start with banning that in your state. Don't allow it and run the medical professionals who profit from it out of business. And then stand firm against the Equality Act. If you have the opportunity to interact with one of the Democratic candidates, ask them about it and don't let go. Don't accept platitudes. Ask, over and over – Should any biological male who says he is female be granted access to women's spaces such as locker rooms? Well, we need to be an inclusive society, welcoming of all people. Great. Should any biological male who says he is female be granted access to women's spaces such as locker rooms and restrooms? Trans folks experience a lot of discrimination, you know. That's too bad. Should any biological male who says he is female be granted access to women's spaces such as locker rooms, restrooms and prisons? I'm for equality for all people. Good for you. Should any biological male who says he is female be granted access to women's spaces such as locker rooms, restrooms, prisons and shelters for abused women?
As noted above, I've written about this before – links at the bottom of this post. I want to end, though, with a lengthy excerpt from a column by Janice Turner in a September issue of the UK Times, reproduces here at the Fair Play for Women FB page:
The Oscar-winning singer Sam Smith, a gay man, has "come out" as non-binary because, rehearsing a dance routine, he discovered a "vivacious woman inside my body". He said of his fat-deposits: "There's a bit of a woman in me who won't let me look like that. I put on weight in places women put on weight. That spring-boarded everything." So Smith knew his "gender identity" wasn't male because he frets about his figure like us ladies. Just as Eddie Izzard believes that he has "girl genetics" because he paints his nails.

This is progress, I'm told. Feminists must embrace the idea that womanhood is predicated upon hoary old stereotypes while flamboyant or "vivacious" gay men must accept they are not really male. That I refuse to call Sam Smith "they" is not from disrespect (I never misgender trans people) but because the concept "non-binary" is sexist, homophobic and, above all, damaging to the mental health of fragile young people. And we should have the courage to say so.

Yet because policymakers and broadcasters prefer to surf rainbow flag approval than suffer a Twitter storm, in just a few years, with zero debate, public institutions have converted to a new state religion: the magical, wholly unscientific belief that biological sex does not exist while "gender identity" is real.

Let's start with the Office for National Statistics, whose definition of "sex" includes "something that is assigned at birth": ie a child being male or female is not an observable fact even in utero but randomly allocated and therefore provisional. The ONS also notes "gender is increasingly understood as not binary but on a spectrum . . . along a continuum between man and woman".

"Increasingly understood" suggests some scientific breakthrough when it is merely a fashionable theory. Because postmodern academics such as Judith Butler believe sex can be erased, the government may change the census question from birth sex to "lived sex", thus undermining the very integrity of government data.

Gender religion has now swept into schools as shown in a leaked Equality and Human Rights Commission report, which proposes that male pupils who identify as female should be taught sex education with girls. Not only would they remain ignorant of their own developing bodies, but such classes are supposed to spare shy girls from talking about periods among boys.

The EHRC states that natal male trans pupils must use girls' changing rooms: any girl upset about this should use, say, the disabled lavatory. Sports should be divided by gender identity, even if girls will no longer win their own races. All these plans breach the 2010 Equality Act where sex is a protected characteristic — but they preach the new gender liturgy.

Even more zealous is the BBC Teach website which provides classroom materials. In a film for key stage 2 pupils — seven to 11-year-olds — a small child asks a teacher: "How many gender identities are there?" The teacher replies that it's a really exciting question: "We know we have male and female, but there are over 100 if not more gender identities now." (Note the "now", implying cutting-edge new research.) The unease and puzzlement on these kids' faces — what are all these genders? which one am I? — made me furious.

The government's own No Outsiders programme simply teaches primary kids that some families have gay parents, and boys can like mermaids just like girls. Yet the BBC believes nine-year-olds should go googling the supposed 100 genders. Which include "Perigender: identifying with a gender but not as a gender" or "Vapogender: a gender that feels like smoke". In other words, they are made up, mystical nonsense: gender Pokemons.

At puberty, developing a new sexed body can distress many children. Girls, especially, hate their breasts, are appalled by periods, loathe the sudden attention from men. Ruth Hunt, the former head of Stonewall, told me she thought teenage girls often declare themselves "non-binary" as a temporary holding bay, while they come to terms with their bodies and a world which expects them to look like Love Island babes. A fair point.

Watching videos by "non-binary" young people, I was struck by their reasoning. "I can avoid beauty standards of either sex," one crop-haired girl said. "I always hated rough sports but my dad made me play," a fey boy said. They saw the problem: a constricting world, but their solution was to identify out of it. Instead of challenging rigid ideas about masculinity, say you're not a man.

The non-binary fad would be as harmless as goths or punks, if social media and peer pressure weren't pushing so many towards medical transition: if you don't fit with society's gender rules, change your pronouns or ultimately, via hormones, your body. Besides, is it wise to send vulnerable young people out to battle against our very language, telling them that anyone who fails to call them "they" is hateful, has even committed a crime? How can this not amplify, rather than lessen, your anxiety and alienation?

Better to understand that your sex is immutable, that you don't need some off-the-shelf gender identity because instead you have a complex, unique personality. "I'm not male or female," says Sam Smith. "I think I flow somewhere in between." Darling, don't we all.
My posts:
The Feminine Genius of the Cowgirl in Red
Peaked yet? – if you want to read a shorter summary and skip all my meanderings, go here.
It's called dysphoria. It's about not feeling quite right. It's about not feeling at home in your body or even in the world.

I am careful in speaking about mental illness, because it really is a challenge to understand and discuss. Who among us is "normal" or "whole?" Who relates to themselves and to the world with complete clarity? None of us. Not a one.

So I am not sure how to talk about this – what is not normal, what is clearly mental illness – without being required to define what normal is. You feel as if you are not a woman? Well, let me tell you what you should feel like.

Who can do that? I don't think it's possible. That was one of my points in those previous posts.

But clearly, body and gender dysphoria are forms of mental illness. They are rooted in various factors, they can present in different way for varying lengths of time, and healing, if it comes, is as varied as the individuals involved.

Now, honestly – once you accept that – this is a form of mental illness – much of the present moment clicks into place, especially if mental illness has ever played a part in your life:  the insistence of putting oneself and one's felt needs in the center of every, single conversation and issue, the unblinkered focus on the self and trying to find a way to feel okay and then being affirmed, from every corner, in that okaynes. No matter how difficult it is to define "healthy" and "ill" we do know that healthy people, in general – don't act this way. 

So yeah, that's what's going to happen. If you've ever been part of a group – a class, a workplace, a family, a neighborhood – where there's someone who's struggling with mental illness, quite often, those struggles tend to dominate everyone's lives and every gathering, don't they?

Understand that, and the pieces of that puzzle – how has the issue of such a tiny, tiny minority come to dominate the culture, and so quickly and why do they act like this? – click right into place.

They're not well.

***

Finally, to close up this tedious Wall of Text with some philosophizing.

For all that is in the world—the desires of the flesh and the desires of the eyes and pride of life—is not from the Father but is from the world.  And the world is passing away along with its desires, but whoever does the will of God abides forever.

Add to my list above: an affluent, sterile, leisure-oriented, performative culture – a material one stripped of the transcendent, with no road but an earthly one and no destination but a grave.

And being taught from the beginning of your life on this earth that fulfillment and happiness are not only possible, but expected. That a great deal of this happiness and fulfillment lies in just who you are and the wonderfulness that you are and being accepting of the marvelous being that you are.

But what if you're not feeling it? What if you've had horrendous experiences in life that have made, it seems, a sense of self – much less a contented, whole self – challenging? What if what's inside doesn't match what your family, your community or even the big world tells you is correct and normal?

Raised in a material, appearance, emotion and achievement-oriented culture – despair for the dis-oriented might seem to lie just on the other side of every door, around every corner.

But consider another way – formed to value this life and who you are, but also understanding that, because of weighty mystery, you – along with everyone else on earth – is broken, sees through a glass darkly – including yourself – and that as hard as it is, it is also okay, because this is not your home. 

Oh, the suffering remains, and strangeness. But one just might be spared the perceived need to fix oneself right here and right now and make what's outside "match" what's inside.

And the older you get, the more true you see this is.

I turned – unbelievably – 59 this week. A few weeks ago, on our way back from Spain, I spent time with my friend Ann Englehart, who also turned 59 this summer. Over great Greek food in Astoria, I looked at her and asked the question that had been weighing on me:

"Do you feel fifty-freaking-nine years old?"

"NO!" she exclaimed, clearly relieved to hear someone else say it.

What does it even mean? we wondered, articulating the same thoughts aloud. What does it mean to be "almost sixty" – but to feel no older than, say forty, and to wonder – was I ever even 45 or 52? I just seem to have leapt from still almost youngish adulthood to AARP discounts without blinking. My appearance is changing, and I look at women two decades older than I and I know – God willing I make it that far – that there will be a day when I, too, will be unrecognizable to my younger self.

It's very, very weird. It's challenging. I completely understand why people – especially those in the public eye – get work done to stave off the sagging and the wrinkles. It's so strange when what you look like on the outside doesn't match what you feel on the inside. It's disorienting. You might even say it's dysphoric, if that's a word. Centered in those feelings, living as though this were the only reality and all that matters, the temptation to use all the technology at one's disposal to fix it – to make it all match up – might be very strong.

But understanding that disassociation and sense of dislocation in another way, as an invitation. An invitation, a hint to listen to the heart that seeks and yearns for wholeness and unity, to understand that while it's not perfectly possible on this earth, the yearning for it is a hint that somewhere, it does exists, and it waits – and the hard, puzzling journey we're on does not, in fact end where the world tells us.

For here we have no lasting city, but we seek the one that is to come.