Well, that's strange. In my rush to publish this on Thursday night/Friday morning, I guess I published it for last Friday (the 8th). Huh. Those of you who subscribe to direct links saw it, but those who just show up to look at the front page…probably didn't. So here it is again….
Yes, yes, I have more to say about social media and the internet and such, but I got a bit tired of saying it, so we can all wait a bit more. God knows, the landscape will probably undergo another avalanche and earthquake before we're even close, so there's no hurry. Ever.
If you want to check out what I've been gabbing about, just click backward.
The rest of this will be ridiculously random. Apologies in advance. I'm in a strange mood tonight.
With Ordinary Time, we're in year B – which means the focus of the Sunday Gospels is Mark.
Consider this book – The Memoirs of St. Peter– as an apt accompaniment to this year. I am! I've had the book for a while, read chunks of it, but will be keeping it at hand as a reference and spiritual companion to the Mass readings.
I have been reading about St. Margaret of Scotland the past couple of days. If you'd like to read the biography of her written by Turgot, her spiritual advisor and confessor, you can access it through the Internet Archive here.
I do have a work purpose in studying up on her, which means I am reading about her, searching for lessons and finding teachable moments.
What have I found? What I often find: Sanctity begins when we find ourselves in a certain moment and pray, not that God will help us "be happy" or "find our true selves" – but when we pray, instead, for God to work through us to serve the people he's put in our lives, especially the poor.
To go from saints to sinners, but really, who has the right to proclaim the difference except for God, from the Public Domain Review – quickly becoming a favorite site – pages from the first published collection of mug shots.
Not a bad looking crew for horse thieves, barn burners and pickpockets….
Quite thought-provoking.
Really, really interesting piece on a 1939 attempt to present a jazz, mostly Black version of A Midsummer's Night Dream.
When Swingin' the Dream opened on Broadway on 29 November 1939, the creators of this jazz version of A Midsummer Night's Dream had every expectation of a smash hit. The music alone seemed worth the price of admission. Among the hits were Ain't Misbehavin', I Can't Give You Anything But Love, Jeepers Creepers, and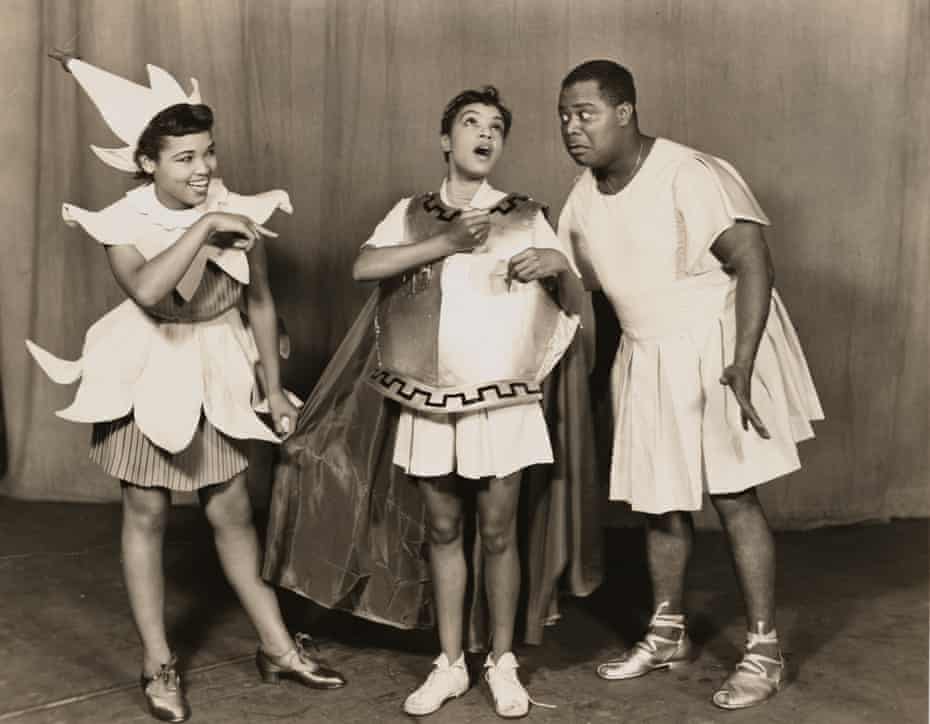 Darn That Dream. All this was intermingled with swing renditions of Mendelssohn's Wedding March, from his 1842 Midsummer Night's Dream. The music was performed by some of the biggest names around: Bud Freeman's band played on one side of the stage, Benny Goodman's inter-racial group on the other, and in the centre Donald Voorhees conducted an orchestra of 50.
The Shakespeare musical had a 150-strong cast, featuring many of America's most popular black artists, including Maxine Sullivan as Titania, Juano Hernandez as Oberon and none other than Louis Armstrong as Bottom. The trumpeter reportedly turned down a part in another Broadway-bound jazz show, Young Man With a Horn, to star in it. Butterfly McQueen (AKA Prissy in Gone With the Wind) played Puck. Agnes de Mille, who a year later would break new ground in her Black Ritual for the newly formed Negro Unit of Ballet Theatre, oversaw the choreography.
The dancers included the great tap star Bill Bailey, the three Dandridge sisters (who played Titania's pixie attendants), as well as 13 tireless jitterbugging couples. With set designs based on Walt Disney cartoons, it looked great, too. Sullivan's Titania entered enthroned in a "World of Tomorrow" electric wheelchair, microphones appeared in the shape of snakes and caterpillars, while a pull-down bed hung from a tree.

It seemed destined to a be a hit, and a startlingly original one. But Swingin' the Dream closed after only 13 performances – and lost its investors a staggering $100,000, the equivalent to about $2m today. Critics continue to debate what went wrong, hampered by the fact that no script for the show, other than a few pages from the Pyramus and Thisbe scene, has ever been found, despite extensive searches.
As I mentioned a few days ago, I've been reading Hemingway stories. I must say that "An Alpine Idyll" is one of the strangest stories I've ever read. Not in a necessarily bad way – just…..strange.
I wonder if it's based on something he heard about that really happened?
Anyway. Speaking of Gospels, today's Gospel from the Mass readings is the healing of the paralytic from (of course) Mark. Here's the first page of my retelling from the Loyola Kids Book of Bible Stories.
For more Quick Takes, visit This Ain't the Lyceum!