—1 —
I was in Living Faith yesterday. And here's a post with photos to illustrate the point of that entry.
Here's a forthcoming book that looks great!
The Light Ages: The Surprising Story of Medieval Science
In this book, we walk the path of medieval science with a real-life guide, a fourteenth-century monk named John of Westwyk – inventor, astrologer, crusader – who was educated in England's grandest monastery and exiled to a clifftop priory. Following the traces of his life, we learn to see the natural world through Brother John's eyes: navigating by the stars, multiplying Roman numerals, curing disease and telling the time with an astrolabe.

We travel the length and breadth of England, from Saint Albans to Tynemouth, and venture far beyond the shores of Britain. On our way, we encounter a remarkable cast of characters: the clock-building English abbot with leprosy, the French craftsman-turned-spy and the Persian polymath who founded the world's most advanced observatory.

An enthralling story of the struggles and successes of an ordinary man and an extraordinary time, The Light Ages conjures up a vivid picture of the medieval world as we have never seen it before
Well, a bit overwrought, but if it enlightens folks, have at it!
Speaking of books, as I mentioned before, I've been tracking my book sales since the Covid-soused pre-Easter plunge. (Tracking in the only way I can, through the metric Amazon provides authors, which tracks…something. I really have no idea what. I think it's more than Amazon sales, but I'm not sure).
The cratering reached its worst point the last week of April, when sales this year were about a tenth of what they were last year. Maybe an eighth. No First Communions, no Confirmations, not much Easter visiting and associated gifting from grannies. This year's sales lagged behind last's until the second week of May when the tables began to turn.
All summer, slowly but surely, this year's sales started to surpass last year's. By mid-summer this year's cumulative sales of all my titles (as recorded by this metric) were regularly double or triple what they were last year each week.
It's interesting to me because it's my way of tracking parish life – obviously what was happening was that parishes were slowly opening back up and beginning to celebrate these sacramental milestones again. And then, as summer waned, folks started looking for religious education materials and supplements. This week's big sellers were Prove It God, Prove it Prayer (both with sales about ten times the usual – it seems to me that they were required by some classes or schools) and the book of Heroes (sales 7 x what they were the same week last year) and Sign and Symbols (3 x this week last year).
It's fascinating because at this rate, my sales during this six month royalty period are probably, after a disastrous start, going to even out and end up being commensurate with last year's.
As I said, it's mostly interesting to me as a sort-of concrete way to "measure" Catholic parish and catechetical life in these very weird times.
And guess what – you don't even have to pay a dime for this title!
Mary Magdalene: Truth, Legends and Lies – normally priced at an exorbitant .99 – is absolutely, positively free through Saturday midnight.
Pretty exciting stuff, all around.
Speaking of Catholic parishes and the pandemic, if you know of a parish that's truly worked hard to serve the needs of its people and the community during this time – nominate them to be recognized for this! Here's an article about the effort, and here's the site.
Yes, there's good news out here in Catholic land – I've tried to highlight some local parishes that I believe have really stepped up – but I also will co-sign Phil Lawler's stance here:
As much as I applaud him for bringing our Eucharistic Lord out onto the streets of the city…

As much as I thank him for taking the lead (when so many other prelates remain silent) in insisting that religious worship is "essential activity"…

As fully as I agree with him that the response from city officials—or rather, their failure to make any response—is an insult to Catholics…

Still I wonder: If the archbishop thinks that the city's restrictions are unreasonable—if he thinks that it would be safe to celebrate Mass for a larger congregation in the city's cathedral—why doesn't he take the obvious action? Why doesn't he go into his own cathedral, invite the public, and celebrate Mass?

Before I go any further let me emphasize that I do not mean to single out Archbishop Cordileone for criticism here. On the contrary, I mean to praise him. The question that I ask of him could apply, far more pointedly, to all the other bishops and priests who have meekly accepted unreasonable restrictions on the administration of the sacraments—to the bishops and priests who have not raised public objections, have not mobilized the faithful, have not organized Eucharistic processions.

Give Archbishop Cordileone full credit for speaking truth to power: for telling the faithful who joined him last Sunday outside the cathedral that city officials "are mocking you, and even worse, they are mocking God." Credit him, too, for the public campaign that has urged faithful Catholics to call San Francisco's Mayor London Breed, and has already raised 17,000 signatures on a petition "asking the City of San Francisco to free the Mass.

But again: Why ask city officials to "free" the Mass? There is only one man who has the rightful authority to restrict and regulate the liturgy of the Catholic Church in San Francisco, and his name is Cordileone. If he wants to celebrate Mass for the public in his cathedral, he can do it.

But wait, you say. He can't celebrate Mass for the public in his cathedral. It would be against the law.

To which I respond: what law?
Looking for a movie to watch or argue about? Check out Movie/Writer Son's "Definitive Ranking of David Lean Films" here.
David Lean was a great filmmaker who grew up in the British studio system preceding the outbreak of World War II and became a director, hitched to Noel Coward, during the conflict. After working directly with Coward for four films, he broke out on his own and became one of the most important British filmmakers. His great epics tend to overshadow his smaller films, some of which are pretty much just as great, and that's really why I do these exercises of running through entire filmographies.
Looking for a quick Halloween craft? Pick up this kit from my daughter's Etsy shop!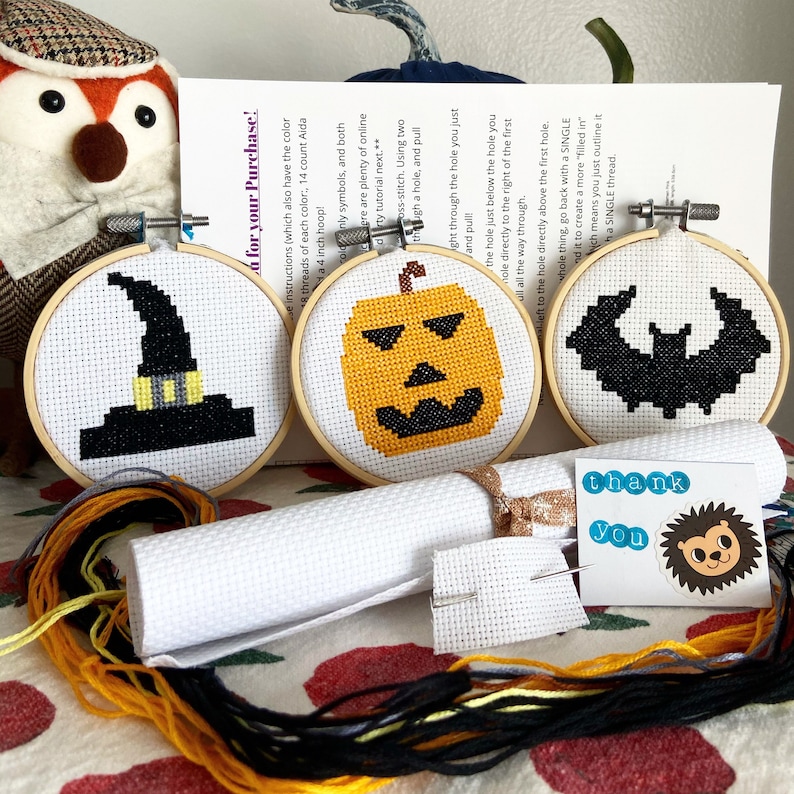 Speaking of books, again – a few lists if you are poking around for something to read either now or in the future.
Micah Mattix's ongoing bookshop of interesting forthcoming titles.
Looking backwards, the #1956Club – from my favorite "The Neglected Book Page"
For about five years now, Karen Langley (Kaggsy of Kaggsy's Bookish Rambles) and Simon Thomas (of Stuck in a Book) have instigated a semi-annual event in which people around the world take a week to read and write about books published during a particular year. The next round, coming up the week of 5-11 October, will look at books from the year 1956.

1956 was a terrific year for what I might call good but not stuffily great books. Perhaps the best example is Rose Macaulay's The Towers of Trebizond, which won her the James Tait Black Memorial Prize for fiction and which is much loved for the spirit embodied in its opening line: "'Take my camel, dear,' said my Aunt Dot, as she climbed down from this animal on her return from High Mass." This was Macaulay's last novel; also appearing in 1956 is Anthony Burgess's first novel Time for a Tiger, the first book in his Malayan Trilogy.

To encourage folks to take advantage of the #1956Club while also discovering something beyond what's readily available for instant download or overnight delivery, I've put together this list of 10 long-forgotten and out of print books from 1956.
For more Quick Takes, visit This Ain't the Lyceum!