Yes, it's Sunday, but today, of course, is his feastday.
Pope Benedict XVI was a great student of Augustine, and devoted many public addresses to him, starting with five general audience talks..
But there is a last step to Augustine's journey, a third conversion, that brought him every day of his life to ask God for pardon. Initially, he thought that once he was baptized, in the life of communion with Christ, in the sacraments, in the Eucharistic celebration, he would attain the life proposed in the Sermon on the Mount: the perfection bestowed by Baptism and reconfirmed in the Eucharist. During the last part of his life he understood that what he had concluded at the beginning about the Sermon on the Mount – that is, now that we are Christians, we live this ideal permanently – was mistaken. Only Christ himself truly and completely accomplishes the Sermon on the Mount. We always need to be washed by Christ, who washes our feet, and be renewed by him. We need permanent conversion. Until the end we need this humility that recognizes that we are sinners journeying along, until the Lord gives us his hand definitively and introduces us into eternal life. It was in this final attitude of humility, lived day after day, that Augustine died.

This attitude of profound humility before the only Lord Jesus led him also to experience an intellectual humility. Augustine, in fact, who is one of the great figures in the history of thought, in the last years of his life wanted to submit all his numerous works to a clear, critical examination. This was the origin of the Retractationum ("Revision"), which placed his truly great theological thought within the humble and holy faith that he simply refers to by the name Catholic, that is, of the Church. He wrote in this truly original book: "I understood that only One is truly perfect, and that the words of the Sermon on the Mount are completely realized in only One – in Jesus Christ himself. The whole Church, instead – all of us, including the Apostles -, must pray everyday: Forgive us our sins as we forgive those who sin against us" (De Sermone Domini in Monte, I, 19, 1-3).

Augustine converted to Christ who is truth and love, followed him throughout his life and became a model for every human being, for all of us in search of God. This is why I wanted to ideally conclude my Pilgrimage to Pavia by consigning to the Church and to the world, before the tomb of this great lover of God, my first Encyclical entitled Deus Caritas Est. I owe much, in fact, especially in the first part, to Augustine's thought. Even today, as in his time, humanity needs to know and above all to live this fundamental reality: God is love, and the encounter with him is the only response to the restlessness of the human heart; a heart inhabited by hope, still perhaps obscure and unconscious in many of our contemporaries but which already today opens us Christians to the future, so much so that St Paul wrote that "in this hope we were saved" (Rom 8: 24). I wished to devote my second Encyclical to hope, Spe Salvi, and it is also largely indebted to Augustine and his encounter with God.

In a beautiful passage, St Augustine defines prayer as the expression of desire and affirms that God responds by moving our hearts toward him. On our part we must purify our desires and our hopes to welcome the sweetness of God (cf. In I Ioannis 4, 6). Indeed, only this opening of ourselves to others saves us. Let us pray, therefore, that we can follow the example of this great convert every day of our lives, and in every moment of our life encounter the Lord Jesus, the only One who saves us, purifies us and gives us true joy, true life.
In April 2007, he made a visit to Pavia, where Augustine's tomb is located (see below), and his talks related to the saint during that voyage are on this page.
Augustine lived in the first person and explored to their depths the questions that man carries in his heart, and investigated his capacity to open himself to the infinity of God.
From Notre Dame's John Cavadini:
(In this lecture – offered as part of Notre Dame's pre-home game "Saturday with the Saints" series – Cavadini begins by explaining what the phrase "hermeneutic of suspicion" means – and then explores Augustine's understanding of pride and humility: Augustine, he says, reminds us to embrace a "hermeneutic of suspicion" towards ourselves, first, our motivations and then the culture at large, by judging whether they are rooted in pride or humble gratitude – which is the foundation of praise – to God. )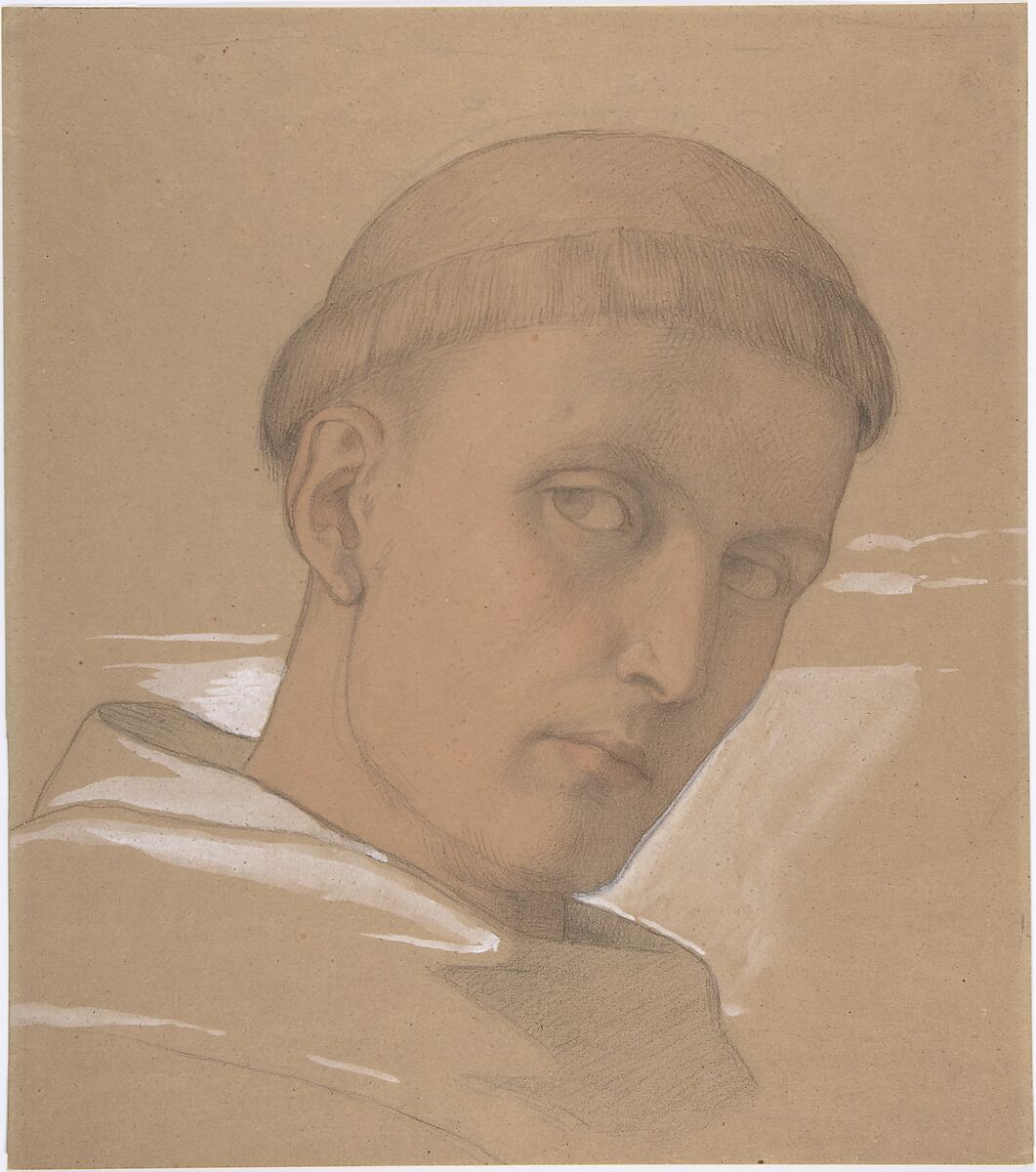 Augustine drily comments in a sermon that the Cross is the Incarnate Word's chaired professorship, the place from which he teaches as magister, and yet there are not many would-be educational leaders vying for that particular Chair, which, I suppose, could be called the Word-Made-Flesh Professorship of Suffering Love and Compassionate Self-Gift, endowed not with cash but with blood. Can we listen, Augustine asks us, to Professor Jesus? Can we afford to let that love seep into our own closed hearts? And suddenly, out of gratitude for the sacrifice of love, for something so beautiful, we, in love with something completely non-prestigious, non-excellent as we have come to construe and constrain it, blurt out "Thank you! Thank you, thank you, thank you!" "You burst my bonds asunder, and to you will I offer a sacrifice of praise"—a sacrifice that extends not only to my lips and my heart but becomes a "Thank you" that even enters "all my bones" so that even they cry out the question, "Who is like you, O Lord?" And then he answers, "I am your salvation." And then, maybe even we reply:

Late have I loved you, Beauty ever ancient and ever new, Late have I loved you! . . . You called, shouted, broke through my deafness; you flared, blazed, banished my blindness; you lavished your fragrance, I gasped, and now I pant for you; I tasted you, and I hunger and thirst; you touched me, and I burned for your peace (Confessions, 10.xx).
As I tediously remind you every time I highlight these GA talks on the Fathers or the Apostles, I wrote study guides for both collections that are both available as free pdfs.
(Since both the talks and the study guides are available at not cost- well, there's your no-cost adult ed discussion group, if you like.)
Here are the pages on Augustine.
He's in the Loyola Kids Book o' Saints, under "Saints are people who help us understand God." The first two pages:
In 2011, we went to Milan, where we saw two Augustine-related sites. First,
In the crypt of the Duomo – the baptistry where St. Ambrose baptized St. Augustine:
The site was apparently discovered during excavations for the M1 Metro line, and there's a door through which you can see a passageway to the Metro and busy travelers, if they bother, can also see in:
We took a day trip to Pavia, which was wonderful. I love how in Europe, you can hop on the train, ride for 30 minutes, and emerge into a new little city, fully of its own history, culture and traditions.
Augustine's tomb is in Pavia – yes. (Monica's is in Rome). No photos inside, but here's the exterior of the church.
How did his remains get to Pavia? Quite a story, that. It's here.