Well, an editor saw me mention that I was going to write about the "Matt Walsh thing" – so he asked me to do it for his publication.
Since that's done, and since you can read it over there, let's turn to prison.
This gender business is not some boutique, abstract conversation.
As I have told you over and over and over – and over – the consequences of gender ideology and self-identity are dire for women and girls.
Once you have declared biological sex irrelevant, you have opened the door for the erasure of and victimization of women.
I'm telling you – and this is a point that Walsh doesn't address because, you know, who could conceivably address everything in one program: we know about predators and sick f—–s don't we? We know how will they do anything for access to victims. We also know, with this particular issue, that men with a fetish for being seen and accepted as women will let that testosterone flow, baby, in order to get off.
The reason for shutting down gender self-identity yesterday is about two basic things besides it being idiotic:
Protecting women and girls from predators who are not even feeling particularly trans – who will exploit self-identity in order to gain access. I wrote about that here, and how those of us who aren't predatory – teachers, ministers, scout leaders, youth leaders – will happily take one for the cause of protecting others. In other words, if the school has a rule against teachers being alone with students I won't be offended or insulted. I'll understand.
Protecting women and girls from fetishists who are turned on by being seen as one of the girls – who experience what is euphemistically called "euphoria" by being in women's restrooms, locker rooms, from giggling and asking about makeup and tampons.
Which brings us to the last couple of weeks' news from prison.
In case you are new here, you might want to know that in a few states, laws and procedures have been instituted which mandate that "gender identity" be determinative in prison placement. So, in other words, a man claims he's a woman – oh wow, of course you get to go to women's prison. And anyone who'd make those claims must have the purest motives, plus don't be transphobic, you bigot.
So here are the headlines from Reduxx:
According to Diggs, women who complain of feeling unsafe are placed in protective custody.
"We can't express our feelings in fear of being put in protective custody, [which] is like lock-up. If you use the wrong words you will be uprooted and removed from your living quarters. So many women walk around in fear," Diggs said.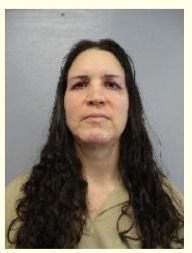 "We feel like we are part of some sick joke. This is a nightmare that we can't wake up from," she added. "The women here are traumatized over and over again and it seems as if no one cares about our needs. We feel like second-class citizens with no rights."
Diggs described her anxiety at having to share a shower with one of the male transfers, whom she identified as Nikita Selket. Selket, formerly Neil LaBranche, is a 6′ 7″ man serving a thirty-year sentence for the murder of his roommate in 1995. The New Jersey Department of Corrections has recorded LaBranche as "female." He is one of 27 men who have been transferred into the women's facility since last year. The decision was the result of a legal settlement between state officials and ACLU New Jersey.
Le explains that on May 19, a female inmate was taken to a medical-administrative building in the facility by staff after other female inmates reported that she had been raped. Le describes personally witnessing the woman as being "barely conscious," and that less than one hour later, she was taken out of her cell on a stretcher under a Code 3 medical alert – one that signifies an inmate is unresponsive and unable to be revived using immediate methods.
The next day, Le says she was told by multiple inmates that the woman had been sexually assaulted by Jonathan Roberston, also known as Siyaah Skylit. Robertson was previously the subject of widespread trans activist campaigns attempting to relocate him from a male facility to the women's institution he is now in. In 2021, Pink News boosted a petition demanding to have Roberston freed from prison.
A pioneering transgender inmate who waged the first successful legal challenge to force the state of California to pay for 'gender affirming' surgeries for inmates is lashing out against prison self-identification laws, calling them "an embarrassment."

Michelle-Lael Norsworthy, a biological male who identifies as transgender, spoke exclusively to Reduxx about the extensive problems with SB-132, California's legislation which allows male inmates to be transferred into women's prisons on the basis of self-declared 'gender identity' alone.
Well, that's nice, but thanks a lot.
Oh, and in case you haven't picked up on it. Yes, I hate all these people.