On Wednesday, the United States bishops voted to approve their document on the Eucharist. Here's the Pillar's account of what led up to it.
And here's the powerpoint explaining what the effort will look like over the next few years.
My comments are not about the issue of "worthiness" and "Eucharistic coherence"….or incoherence. Some of that here and other linked posts. And I'm sure, more to come.
And here's a post inviting you to take a look at previous similar efforts related to national eucharistic congresses through history. Same, but different.
As I have written before, this whole effort will be of little use if those managing it are not honest. Honest about deep and recent history, and most of all, honest about why Catholics who have disengaged have done so and why folks might be unable to link, in the present day, their deepest yearnings and fears with what the Catholic Church says it has to offer through Christ in the Eucharist.
I said it here, and I won't bore you with it again except to say, it seems to me to come down to this:
If you present your way to happiness as just one nice choice among many other nice choices for happiness and your most well-known public M.O over the past two decades is leadership that can't even pretend that they take the nice choice they're offering as consequential, well, you're screwed.
No one is going to take you seriously, guys.
I wrote the rest of this post a couple of weeks ago, in dreaded anticipation of one possible angle for "Eucharistic Revival." Who knows whether this will be one of the angles, but just in case, I'll toss it out there.
Essentially – I just hope that this 3-year "Eucharistic Revival" effort won't center on….come join us! Because we're awesome!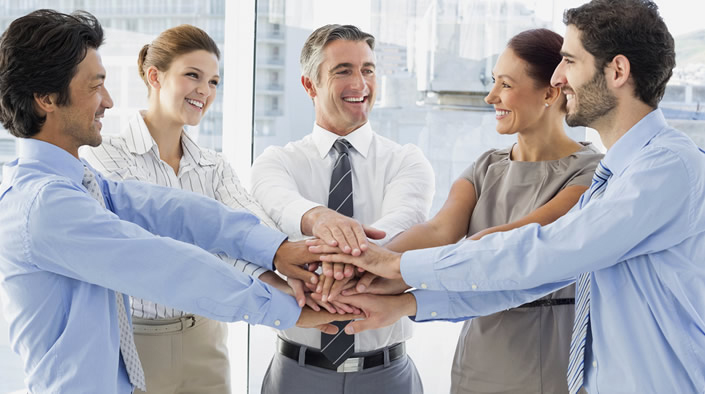 It wouldn't be that blatant of course. It would take different forms. But in the end, it would all amount to the same thing: Come to Mass, come back, come join us our welcoming, awesome church family because it's great here and gosh…We. Miss. You!
There are, of course, deep foundations for why this has become such an important aspect of "evangelization" and Christian outreach in modernity and postmodernity – Trueman goes into part of it in his book, Taylor's all about it, as are countless others, but what it all comes down to is an approach rooted in attracting via human emotion and experience rather than the "fit" – whether you are consciously aware of it or not – between your own mortal life and the truth of transcendent realities.
(Before you start fussing – Yes to the incarnational aspect of human life and plain fact that we encounter those transcendent realities through stuff and people. Yes to the transformative power of grace, which is evident to eyes and ears. You know what I mean. I hope.)
But have we learned some lessons of late, in the past decade? Have we  learned of the unintended and unexpected consequences of elevating our end of the equation as an mode of appeal?
I want to think we have, but hints of the we miss you cry from clerics and institutions as they scramble to recover from closing churches and restricting sacraments for months on end makes me wonder. In case we have not, and in case it's decided that the best way to re-engage disaffected Catholics and the Nones and to reconnect them to the presence of Christ in the Eucharist is to market human beings and human experience as the Main Attraction, let's remember a few things.
To center a Eucharist Revival on the awesomeness of the folks who are already, they say, Revived, is problematic.
"We miss you!" Well, that's an obvious and filthy lie. If Catholics are known for anything, its for their utter indifference to you at Mass. Catholics generally pay no attention to other people at Mass, unless said those others even mildly hint that they scoot over in their pew, unless those others have a child who makes a sound above a mouse squeaking from three houses away, or those others ask Father to hear their confession outside the fifteen minutes allotted for said sacrament on Saturday afternoon.
End of indifference, right there.
And everyone knows this.
(I – an introvert comfortable with her identity – also maintain that this is not always, and every time, a bug, but can be a feature: how many introverts have snuck into the back of a church during Mass, blissful that they're not accosted by determined welcomers, free to listen and follow along with no pressure? Lots. It just takes common sense and judgment to know when to be friendly and welcoming and when to leave someone the heck alone. It's a skill that all good service people, from servers to cashiers learn. But there are constants in life, as in: don't make the frantic parent who almost didn't come to Mass at all this morning who is dealing with the fussy baby feel worse than they already do, idiots. And maybe you could, you know, try to help somehow.)
It would do the bishops well to admit that part of the reason they've lost people is because of the experience of not being missed or noticed or even acknowledged, not to mention outright driven away by locked churches, reservation systems at Mass and cancelled sacraments. To hear avuncular clerics plead for folks to come back to Mass because "we miss you!" is…amusing.
It will fail. It always does. It might, depending on the person listening, fail immediately because, first, the target audience hearing this pitch will remember past personal experiences, snort derisively, and move on.
Secondly, the target audience, having lived its entire life, past and present, as an object of marketing from all directions, marketing that intensively and incessantly tells him that this product is offered by people who really, really care about him and know him and know what will make him happy and bring him peace, will then hear one more church telling him this (and he might have heard churches telling him this before and been crushed by them), and might find it a little difficult to take one more marketing pitch assuring him of the marketer's deep care for him seriously
In the long term, a reliance on "come join us because we're vibrant and we love you" will fail because  – sorry to burst your bubble, but I think you know it's true – the community will not live up to the hype. You'll grow out of it, as young people do once they leave the LifeTeen world of super-awesome fun affirmation and emotional highs and try to form a spiritual life in the adult world of loss and difficulties in (circling back) the context of those not-so-fun-or-personally-affirming regular parish churches. The once-affirming-and-welcoming community might might disappoint and might even fail you in catastrophic ways. Maybe even exploit you and chuckle at their expanding bank account as they stroll away. As we see day after day after day.
And finally, in an objective sense, it's just wrong. It's an appeal that, even subtly, invites idolatry. Yes, God meets us through our lives, through creation, through other people, and we all know this. But to base an evangelism appeal – which this will be – on the strength and virtues of a community, large or small, is one that is inviting people to look to something and someone other than God. Look back at the saints and how they drew people to God. Their work and even their personalities did indeed draw people to God, but never does a saint hold herself up as a reason to pay attention.
Such efforts would probably be invariably centered on mass and social media. The problem? This is not what people are hungry for – more screen time. It is connection they ache for, both human connection and connection with the divine.
Keep your eyes on the prize, and point everyone else there, as well: Jesus. Nothin' but Jesus. All day, every day.
Christ changes us. That's the point, isn't it? And that change is observable and transformative. That's the point, isn't it?
And every one of us has probably taken steps closer to Christ because of that evidence we've encountered in other people, in communities and in history. This is the fruit of being in Communion, of being part of this Body they speak of. This is what I'm hungry for.
But it's important to look at the way, for example, the saints and great spiritual figures of the past have walked this line, this balance between acknowledging the transformative presence of Christ in the here and now, yet always patiently and humbly pointing always to Him, not the vessels as a reason for others to follow. And it is a balance. A challenging one. But essential to acknowledge because human beings will stumble, fall, fail and sin.
In other words, we may be attracted to faith because, say, of the personality and character and story of St. Francis of Assisi, but Francis himself would not encourage us to follow Christ based on our experience of him or even his community, would he? He would hope and pray that he wasn't an obstacle, but never would he present himself as a "reason" to believe or engage more deeply. Francis is a great example of this dynamic, as well, because of the mess the Friars fell into even before Francis died, and that continued, some would say to the present day, but with particular intensity throughout the Middle Ages as Franciscan groups evolved into, quite often, powerful counter witnesses to the simplicity of the Gospel.
We are talking here about a world of people – of God's children – who are hurting and yearning, fearful, alienated and seeking. A world of people Jesus Christ came to save. It is the great mystery and the great challenge of his Body through time to find that balance – to find the way to share him generously, freely and beautifully through the way this Body of Christ manifests itself in space and time, in cultures and societies, yes to witness through our behavior, to be, well coherent in that fashion – but not – ever make the claim that we, either individually or corporately, are the reason to believe. That's idolatry. No, we are hopeful that are witness helps and is honest and real, but at the same time, all the time, we point beyond. Beyond our well-intentioned, but flawed and weak expressions to what is objectively, always true, for every person: Love from the One who will never fail. Love for you. Here. Now. Love.