All right, all right, all right. Today will be mostly St. Monica (today) and Augustine (tomorrow). Oh, and other random things.
But first: We took a little trip up to Tennessee earlier this week. Find those posts here.
This will probably be our last even-minor jaunt until November, maybe February. I'm a little sad about that, but just a tiny, tiny bit – the reason is because my son is very busy, has weeks full of classes, tutoring, lessons, boxing, workout, biking, music lessons and the church organist job – how can I begrudge that? And guess what? In a year, if all goes according to (his) plan, and if I'm healthy, the world hasn't exploded or the market collapsed, I'll be….weirdly, strangely free.
It's fine. It's more than fine. It's good. It's what should be. Grounded kids getting ready to fly away. I can sit tight for that, no complaints. Not one.
Speaking of parenthood – today is St. Monica's day. She's in the Loyola Kids Book of Saints, in the section, "Saints are people who love their families."
Me on St. Monica in Living Faith in 2014:
We may not all be mothers, as Monica was, but we all have had one. Our relationships with our mothers might be terrible or beautiful, or somewhere in an in-between place: bewildering, regretful and hopeful.


Desire lies at the heart of our mistakes and successes as parents, caretakers and children. Monica desired her son Augustine's salvation, and Augustine yearned for a love that would not die. Around and around they went.

What is it I desire for others? Is it that, above all, they find authentic, lasting joy?
Now, St. Augustine, who's also in the Loyola Kids Book o' Saints, under "Saints are people who help us understand God." The first two pages:
From our 2011 trip to Milan – thanks to $250 round trip tickets from NYC.
In the crypt of the Duomo – the baptistry where St. Ambrose baptized St. Augustine:
The Metro stop is nearby, and an underground corridor passes the baptistry. You can peek out at the passengers rushing by, and if you are on the other side you could peek in to the baptistry – if you knew it was there.
That always has struck me as the most amazing thing.
And the most evocative. We lead our lives, we rush, we're immersed in the modernity and the convenience, and who knows what's over there, right on the other side…so close we can almost touch it.
I was looking for images of St. Augustine. Something other than the usual "standing with the miter and the crozier at the Cross or at the Crib" version. I found this. It's a study for a painting of a Madonna and Child with Augustine and Boniface. A quick search turns up no such completed painting, but that doesn't mean I still can't love this image. Sly, slightly suspicious but not in a closed way, if that makes sense. Searching. Augustine.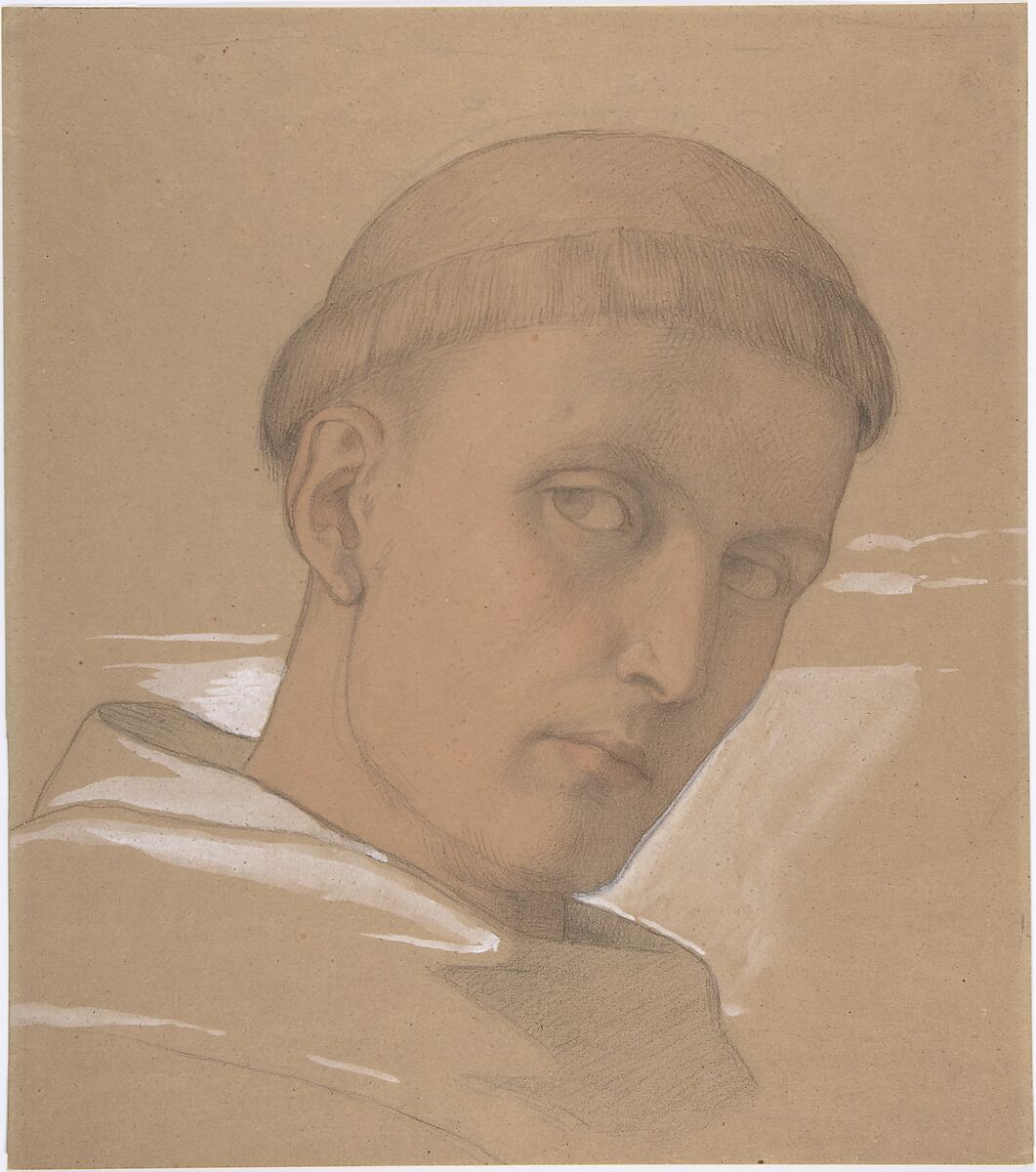 For more Quick Takes, visit This Ain't the Lyceum!