—1 —
Okay, well, That Moment finally arrived – when I could see how Covid shutdowns impacted the bottom line of book sales.
Hahahahahaha.
Ha!
In short – a lot. The current royalty statement from one of my publishers which covers 1/1-6/30 arrived (in a convoluted fashion which I'll explain in a moment) and, er…yeah. About half the typical sales, with some odd blips. I mean, starting with the worst news – the Book of Days with the absolute worse sales in any period, ever. Has it run its course?? Perhaps! But then, weirdly, one of the Bible studies I've authored for this publisher actually sold more than normal. I suspect those were sales to parishes that happened before the pandemic hit (it's got a Lentish theme). Also, the Kids Book of Catholic Signs and Symbols sold very well.
(Not that I make any money from that one yet. I'm still a couple of years away from earning back the advance, I think.)
Ah well. It's a teeny tiny small problem to have. I'll be very interested to see if this period's sales will compensate. As I've noted here before, since May, the metric I have access to for all my book sales from all publishers (which isn't comprehensive) shows higher sales this year than for the same period last – sometimes double or more.
Guess I'll find out in April.
Not that I know any of this information via the usual way that I've learned it in the past – through receiving statements and a check in the mail. No, it's not that the publisher has gone electronic (although I wish they would) – it's that a mailing, according to them, sent ten days ago has still not reached me. And for all I know, it's been sitting in the mail carrier's truck for a week.
I have Informed Delivery Digest, which sends me, every day, a scan of the regular-sized mail pieces I'm supposed to be receiving.
So, in other words, every day, I know the minimum of the mail I'm supposed to be getting that day. This particular mailing I wouldn't see in that daily digest, because it comes in an oversized envelope.
But, the point that I'm boring you with is that every day this week, I've received an email indicating that I should be receiving mail pieces that day.
Five pieces today.
Mail has been delivered to my house once since Saturday.
And today wasn't one of them.
Not interested in paeans to "heroes" who, it is claimed, should be entrusted with my – or anyone else's – ballots.
Not at all.
All right. Let's share some more interesting stuff, shall we? About people who can point you to higher things, for real:
From NCRegister: "Sister Mary of the Rosary, OP: 'The Little Flower of Alabama'"
After her baptism, God prepared a new home for Lalia in a region where she would least expect it: the Heart of Dixie. On Aug. 17, 1944, the Dominican Monastery of St. Jude was founded with the explicit purpose of establishing an interracial community of women religious praying the perpetual Rosary. The new community was featured in The Colored Harvest, the Josephine magazine dedicated to the evangelization of Black Americans. A friend showed Lalia the magazine, and on Nov. 15, 1944, she wrote to the Dominican Nuns of Marbury: "I have always been interested in contemplative life but there hasn't been or I don't know of any cloistered order for colored girls." At this moment in history, the United States was deeply segregated. The most violent and oppressive forms of prejudice were manifest in the Jim Crow South. Nevertheless, God often chooses the areas most in need of his grace to demonstrate that human weakness is no obstacle to his holy will.

On March 25, 1945, Lalia traveled to Marbury, Alabama, with her mother and entered the Dominican Monastery of St. Jude, more than 700 miles away from her home in Chicago. Lalia took the religious name Sister Mary of the Rosary. The Rosary nourished her faith before she was formally received in the Catholic Church, and, faithful to the Dominican charism and the foundation of the Marbury nuns, the perpetual recitation of the Rosary would become central to Sister Mary's life and ministry.
I've not visited the Dominicans in Marbury, but you can, virtually, here.
Here's the page centered on their history.
From the Catholic Herald a look at an exhibit on "Sin" at the National Gallery:
This, then, is a little exhibition which tells a story that everyone once knew and which now hardly anyone does. As Joost Joustra, the curator of the exhibition, observed: "It's difficult now that so few people know the bible and the stories. Once, for instance, you could assume that everyone would know about the scapegoat; now you have to explain it". And that's what this exhibition does. It explains the Christian concept of sin and salvation to an audience that may never have heard it before. Good for the National Gallery
Did you know there was dramatic and destructive flooding in southeastern France this week?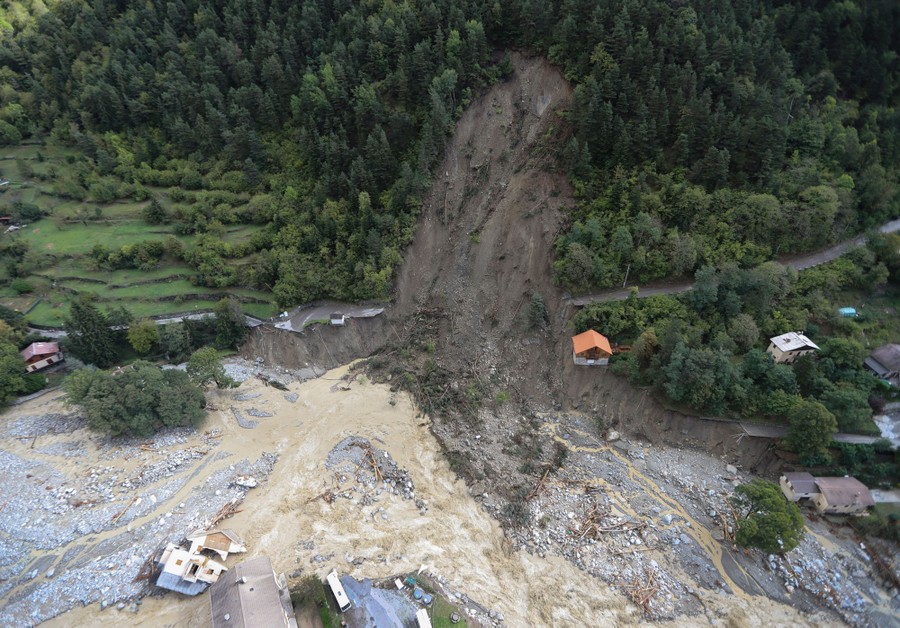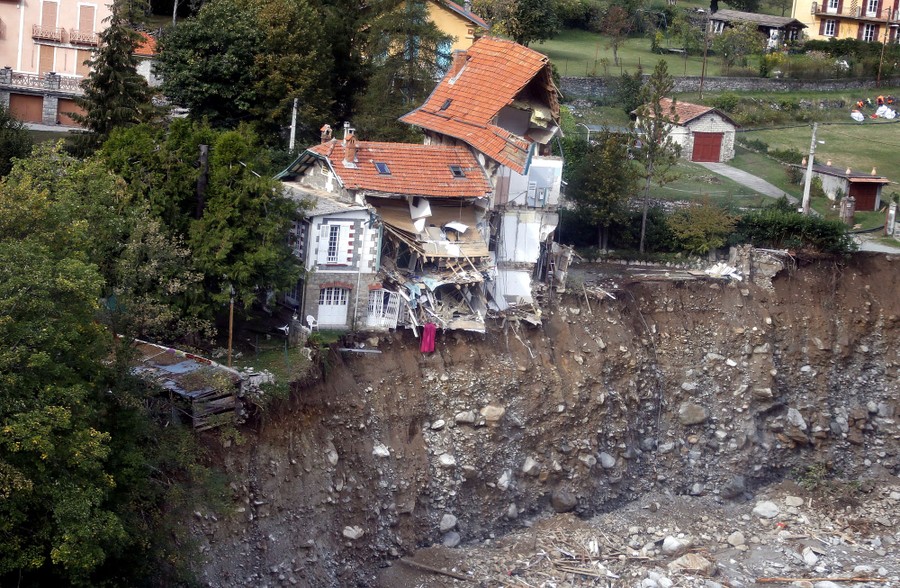 Poet Louise Glück was awarded the Nobel Prize for Literature. Micah Mattix comments:
Her work is more in the line of Lowell than Bishop—written in the voice of stark honesty, if occasionally sentimental and unabashedly needy, self-centered even. Yet, she can possess the same constraint and coolness as Bishop. Her office was just a few doors down from mine at Yale, and I remember hearing the strikes of her typewriter reverberating out of her slightly ajar door and down the hall. I never saw her enter or leave her office. In fact, I don't think I ever saw her at all. Her presence was the sound of her typewriter, and that seems appropriate. Read some of her poems here.
Family time: Movie/Writer son is focusing on the films of Terrence Malick this week:
This is a complex story of complex emotions as told through children, and near the beginning of it all is the creation of the Cosmos sequence, one of the boldest and most emotionally engaging acts of pure awe in film. It's precipitated by Jack's pondering on what his mother would have thought at the death of R.L. and her questioning of God's will at the death of such a good, young man. Pointing back to that quote from Job that starts the film, it's Malick cinematically offering the answer that God gave to Job. Instead of the words about where was Job when God was creating the heavens and the earth, we watch the heavens and the earth form. We watch life birth from nothing. We even get the first conscious decisions of pity by watching a pair of dinosaurs. It's a remarkably humbling moment as we watch and listen to one mother's very painful questioning to get a sense of our own scale in the universe as a whole.
And new to the daughter's eclectic Etsy store:
Okay, that was all probably pretty odd.
Well, there are travels coming up over the next week, to places that start with the letter "K" – so next week's takes will definitely be more interesting.
Promise.
But can't promise I won't still be complaining about the mail.
For more Quick Takes, visit This Ain't the Lyceum!