…as I probably began and ended 2019…randomly.
I said on Monday that I'd be posting on High School Homeschool stuff..yesterday. Well, that didn't happen, so here I am today. Some other notes, first:
Okay, let's get to it. I do this partly for us: I need to keep track, need to maintain a transcript, need to reassure myself that this is going okay. Also – it might be useful to one or two of you contemplating the same move, wondering if you're on the right track. I do not recommend our course of action for anyone else!
Framework: Sort of unschooling, sort of not. A lot of time spent with music. So we'll start with that:
Music:  Piano study, mostly long-distance, with DMA candidate at a graduate school out of state.
Intermittent Jazz studies with a local teacher.
Organ studies with a local teacher – 2X month.
This coming spring, he'll participate in a rather in-depth competition, conducted online, with both theory and performance components. It was recommended by his teacher, not because he is competition-mad (he's not, at all), but because he thinks the format is good, in that it emphasizes feedback from judges. We're going to call it a class for transcript purposes: "Music Literature and Analysis."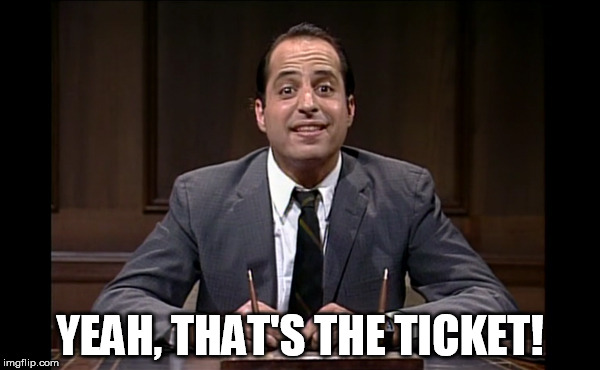 Note: Kid does not want to pursue music professionally. He still wants to be an archaeologist.
Math: Did some Algebra II, moved over to Geometry, via Art of Problem Solving and some other resources. It's fine. I'm going to have him take a local ACT prep workshop at the library in February to gauge where he's at in that context and see what gaps need to be addressed. He may not even end up taking the ACT or SAT for real, ever (depending on where he decides to apply – in three years, who knows how many will have dropped them), but it will be a decent way to assess how math is going.
Science: Biology via a local Catholic co-op, taught by a Ph.D. from a local university. Lab component. That will continue this semester, and just got word that Chemistry is being offered next year, so we're set with that.
Spanish: He does that mainly on his own, using the Great Courses Spanish II, and then, of course, there was the week-long immersion in Honduras, via this school.He'll continue on that road, and over the next year, we'll do another in-country Spanish school at least once, in either another Central American country or Mexico.
Latin:  Using Latin for the New Millenium and an occasional tutor (local Latin teacher) – he has almost finished Latin I and will spend the time up until early March reviewing, reviewing, reviewing (Declensions! Conjugations! Cases!) and prepping for the National Latin Exam. They have many, many resources on their website, so that will be the main resource for January-February.
History: Ad hoc, his choice. He reads books, articles, watches videos. His main interests this past fall have seemed to be the usual ancient civilizations, along with the two world wars. We did some intentional study of Central American history in prep for our trip.
Note: The kid has a lot of solid historical knowledge, and a good grasp of the main sweep of Western history. Dipping in and exploring what interests him is fine.
Literature:  The Iliad  – he read the whole thing. It took a while, but he did it. Then 1984. Also Hamlet  and on his own, he read/re-read The Fellowship of the Ring and some of the Simarillion. (as well as other light reading). In terms of the literature, he reads, we discuss, I toss in interesting supplementary material. For example, this lecture series on Archaeology and the Iliad. 
In addition, saw an excellent production of Hamlet. 
Spring: The Odyssey is next.  There will be at least one Shakespeare play, depending on what we are able to go see in Atlanta or Montgomery. He is applying to a Great Books-type summer program. If he gets accepted, he'll be expected to have read the works to be discussed before he goes – so that will take up the bulk of the spring reading.
Religion: Daily discussion of daily Mass readings and saints. More formal focus on Old Testament. He read/studied all of Genesis and Exodus, and we did a little skip through the rest of the Pentateuch together. Besides the Bible itself, the text was A Catholic Introduction to the Bible: Old Testament by Brad Pitre. He doesn't read every word of the textbook – I pick out sections and assign them, we discuss. We will continue this spring semester, probably wrapping it up by March, then move on to New Testament.
In addition:
Participation in a New Music Festival with his jazz teacher
Began job as church organist, 2 Masses a weekend
Weekly volunteer at a catechetical program for the developmentally disabled
Weekly participant in Catholic men/boys group.
Bimonthly volunteer in kitchen for shelter for women and children.
Is going to start boxing again in January (In previous homeschooling stints, he was part of a small group that did boxing/training once a week. He wants to get back into it – so sure!)
Okay, I feel a little better. That's not too bad. Believe me, school would be great – if there were a school that he didn't feel was wasting his time or that I didn't feel would take lots of our money to violate our values. But we just don't have that here – and while there are some excellent public schools here (and two of my older kids went through IB/AP in public schools), we're not zoned for them and I'm not a fan of that high-level, intense, imposed-from-above politicized framework for high school learning. Plus, honestly – if he were in regular school, there's no way he could manage the music, especially the organ, since, you know, we don't have a pipe organ in our house, and must find other places to practice – most of which are only open and available during the school day.
It seems to be working so far. I guess.