Back from a quick trip to Charleston. We are here, we are back, and the next few weeks –
well, up to January – will be crazy in a few ways. I think. I don't know.
I do know it's finally raining here. A good, solid rain, the likes of which we haven't seen for weeks. Finally. And hopefully it means we will finally see under 90-temperatures during the day, which we also haven't seen in weeks. I'm a fan of heat and not at all a fan of cold, but something less than 95 for weeks on end will be great. Just great.
So to digest.
Writing: I finished a thing last Thursday. Haven't heard back from the editor who requested it, so I don't know if it passed muster or not. We will see. If it doesn't with him, someone else will probably like it well enough.
Now that that is out of my brain, I can turn to other things, blog posts and some more fiction. Oh, I do have a story out there. Huh. Haven't heard back about that. Don't know what's happening.
Today, Filmgoing and writing Son offers thoughts on Joker. He actually saw it with Son #5 – took him (at my request – I didn't want to see it, not because I'm sensitive – just wasn't interested enough). Son #5 liked it a lot more than Son #2 did, and it provided for much good conversation on the drive back as he reflected on it.
Oh yes – news that the Loyola Kids Book of Signs and Symbols won an award!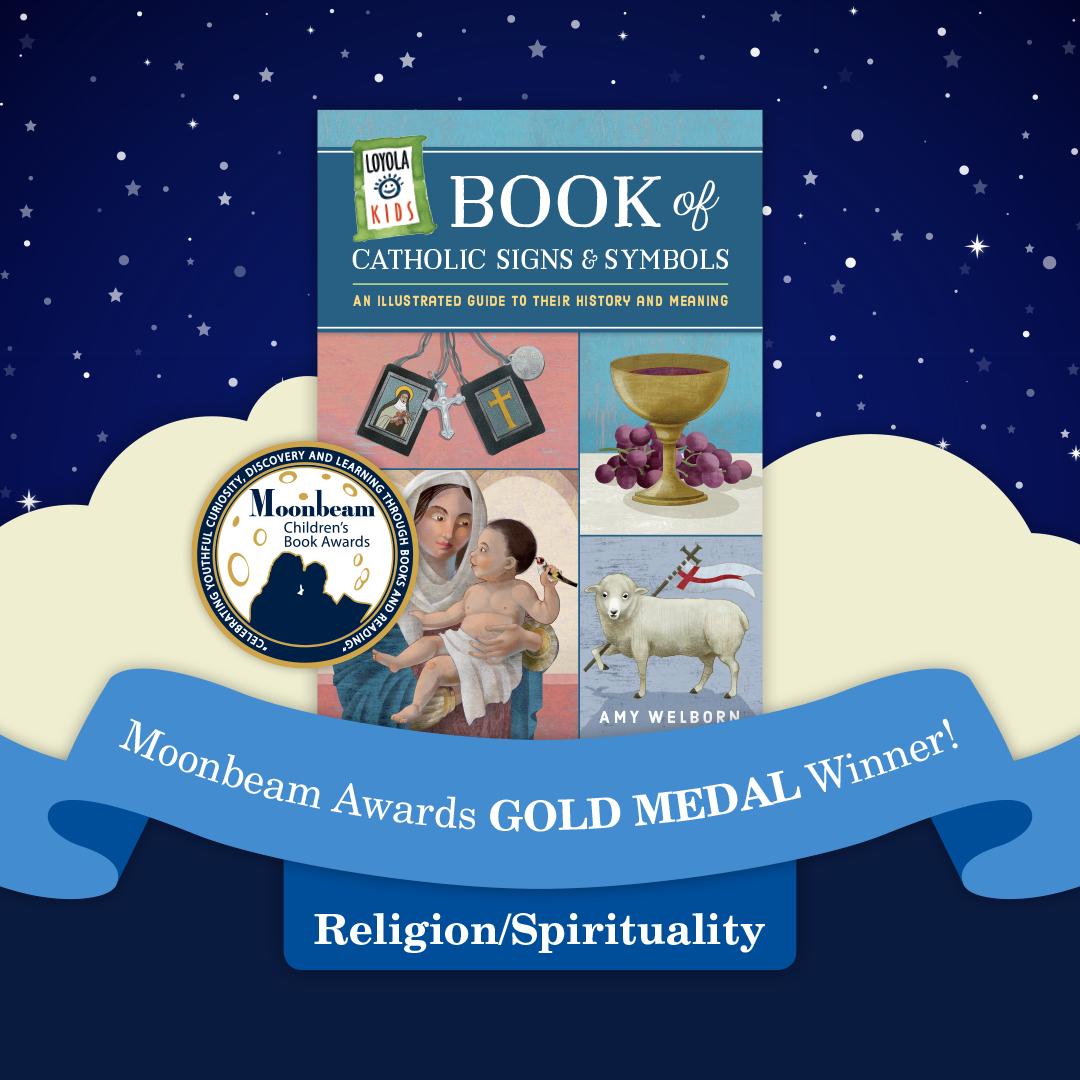 Congratulations to our 2019 #MoonbeamChildrensBookAwards medalists! @amywelborn2's "Loyola Kids Book of Catholic Signs & Symbols" won a gold medal while early learning #faithformation Big Book "God Made Me: Colors, Shapes, and Numbers" received a silver medal. pic.twitter.com/vMp9OsrNLN

— LoyolaPress (@loyolapress) October 4, 2019
More on the book here. (Not an Amazon link)
Listening: The music at the 9 am Mass at the cathedral in Charleston was lovely. On point, full but restrained choir – that is to say, modest and in service to the liturgy. The cathedral was stripped bare of statues because they are about to embark on a massive replastering project. As my son reports it, they were going to repaint, but then discovered that the old plaster had never been well-maintained, and that in order to do a paint job that would actually last, the entire interior would need to be replastered – necessitating closing the Cathedral for months – Mass will be held in the parish hall until (gulp) Holy Week!
Lesson?
Maintenance is good. Take care of things properly!
Listened to a couple of these lectures on The Iliad on the trip. 
And many, many replays of the Breaking Bad soundtrack. Favorites seem to be "Crystal Blue Persuasion," "Baby Blue," the Peddlers "On a Clear Day," "El Paso," and "Take My True Love by the Hand."
Reading: Not much last week except magazine articles – oh, including a New Yorker snagged from a Little Library at a park in Charleston. Thanks, whoever! Haven't finished but this article on measles and vaccination was fairly balanced, I thought. 
Oh, I did skim much of The Society of the Spectacle. I got it, but found this article very helpful. More on this as I pull my thoughts together. 
That's about all I have time to digest right now. Some photos from the weekend. Followed by thoughts on the Good Samaritan – today's Gospel.
Below – from the Loyola Kids Book of Bible Stories. 
Many early Church Fathers interpreted this parable allegorically (as they did with all of Scripture) in a very interesting way – as Pope Benedict XVI put it, in his 2013 message on the World Day of the Sick:
 Various Fathers of the Church saw Jesus himself in the Good Samaritan; and in the man who fell among thieves they saw Adam, our very humanity wounded and disoriented on account of its sins (cf. Origen, Homily on the Gospel of Luke XXXIV,1-9; Ambrose, Commentary on the Gospel of Saint Luke, 71-84; Augustine, Sermon 171). Jesus is the Son of God, the one who makes present the Father's love, a love which is faithful, eternal and without boundaries. But Jesus is also the one who sheds the garment of his divinity, who leaves his divine condition to assume the likeness of men (cf. Phil 2:6-8), drawing near to human suffering, even to the point of descending into hell, as we recite in the Creed, in order to bring hope and light. He does not jealously guard his equality with God (cf. Phil 2:6) but, filled with compassion, he looks into the abyss of human suffering so as to pour out the oil of consolation and the wine of hope.
Here's an extensive blog post by a scholar on Augustine and this parable.
This same scholar follows up that blog post with a series of short blog posts exploring a stained glass window in the Chartres Cathedral that not only expresses this allegorical interpretation, but further ties it into the Genesis narrative of Creation and Fall. Very interesting and worth a look – and perhaps more intriguing than "Through this parable, we learn we should be nice to everyone!"