…blather on about the homeschool.
You are weary of me saying this, but it's no less true today than it was the last time I said it. I try to be balanced in my information consumption, but even so, the amount of news – political, cultural and religious – that passes in front of my eyes every day and that I feel strongly about usually brings me to paralysis, not action. So, write about something less fraught. Hence, homeschooling.
Although never fear. Something else is coming.
For those just now catching up, yes, we are homeschooling high school. It's only him and me, so it's not like those online homeschool crews you encounter where there's fifteen kids and one amazingly-put-together Mom and a dad…somewhere? It's easy. Well, it should be.
For more boring background on all where we're at and why, browse in this forest. 
What do I hope to achieve by writing about this? To brag on us? No way. To inspire? Nope. To encourage? Gross.
(It seems every time I turn on the Instagram, I have some faux-messy-coiffed wide-eyed young chick assuring me that she's praying for me and just wants to encourage me. Awesome.)
No, it's more to reassure myself that these days aren't wasted as well as to exercise the writing muscles about something easy. So: lazy. 
How's it going? Pretty well, I guess.
Here's the thing. My framework for judgment might be a little different than yours. Here's mine: First off, I'm old. I'm 59. Geez Louise, but yeah. 59. I've been to high school, I've taught high school. I was raised by teachers. I've sent four older kids to high school –
two to Catholic high schools and two to IB/AP programs in public high schools. I have three very adult kids who have done the normal adult thing with their lives, which means not a straight line. I'm not going to get into specifics, but let's just say, that given their journeys, I am under no delusions at this point that anyone "has to" study a certain subject in a certain way or order or make a certain grade in that subject in order to "succeed."
Nonsense.
Just as important as the experiences of the three definitely adults is the experience of the now-college freshman, who attended a regular school of a certain type, and let's just say, if you take the social aspect out of the equation….yeah, we can do that. We can do better. 
(And the social aspect is important. We work on it. We attend to it. It's very important. Don't worry. Not yo business anyway.)
So my point? Every day, I worry a little bit: Are we doing what we should? What we could? Is this the right thing? And then I consider the reality of the alternatives: spending thousands of dollars and getting up early for mediocre experiences that would not conflict with our values or  spending even more thousands of dollars on academically "excellent" experiences that would welcome me spending thousands of dollars for well-meaning but quite purposeful paganism –
Yeah,we're good. 
(I suppose I should mention that the public high school for which are zoned is not good, and after having two kids go the IB/AP route, I'm done with that. )
Any of these options  would also make doing the music he's doing not only difficult, but impossible. If he went to regular school, for example, there'd be no way he could study pipe organ, because he simply wouldn't have time to practice during the times that instruments are available. And so on.
We might change it up next year. We might be sick of each other. Things might change so that there's a local school that we judge to be worth our time and money. Hell, we might move. Who knows? But here's where we are right now, with all due thanks to the Good Lord for giving us the freedom and opportunities that we we have:
(Something else you get tired of – me explaining that I don't plan much, but I do record, and meticulously. Every day, then collated at the end of every week. Especially now, with high school, it's vital.)
Math: As those of you who follow me know, we went through much of the summer doing some prep work with Saxon Algebra II in anticipation of a particular tutoring situation. By August, we were both hating Saxon so much, I was rethinking the whole thing, even as I was so, so reluctant to step away from a tutoring situation. But I'm also telling you – the day I put that Saxon curriculum up on Ebay for sale….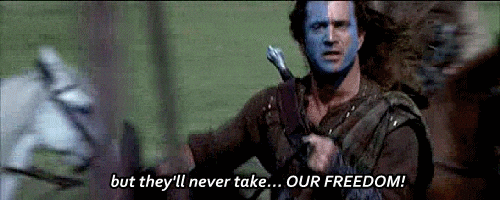 So we're back with trusty AOPS. In some ways, far beyond my ken, but in other ways, just right. Presently about halfway through Counting and Probability. That should be finished around the end of October, at which point we will go to the second half of Algebra, which is the equivalent of Algebra II. My goal for him is to basically do Algebra II/Geometry and a bit of trig over the next two years and then see where we stand.
Latin: Latin for the New Millenium. It's mostly him and me, with checking in with a local tutor every three chapters or so. He's about to finish up chapter 9. Finish Latin I by the end of 2019, start Latin II and prep for the National Latin Exam. I discovered these videos, made by a teacher who uses this curriculum, and they are just right for reinforcement and review. So thank you, Latin teacher, whoever you are!
That moment of "…they are…the queen's eyes" is just bizarrely memorable, and for the life of me, I don't know why…
Spanish: He is very serious about Spanish, being still very focused on a career centered on Central American archaeology. Weird. But true. I have nothing to do with it – by that I mean, I don't "supervise" the Spanish in any way, unless I'm asked. I bought a book, and I pay for whatever else is needed, and that's it. He works every day in his book, he's started the Great Courses Spanish II, and he'll be doing a week in Honduras (more on that in a sec), and we listen to LA JEFA constantly, so there you go. His Spanish teacher from last year (who could not tutor him this year because she took a full-time job) sent along this site, which is very helpful. 
Literature: Hamlet – we read it together, talked about it, and then saw a production. He also has to memorize 15 lines of his choosing by 10/1. Next up will be "The Destructors" by Graham Greene followed by …I don't know what.  We'll be doing King Lear in a couple of weeks and reading other various short stories this fall. Working on the Iliad as well right now, with the Odyssey coming.
Also literature, he's currently reading The Lord of the Rings and is talking about diving into The Silmarillion after.
History: Ad hoc and related to his interests. So by ad hoc, I mean – on things like Constitution Day (9/17), we talk about the Constitution. If we take a trip somewhere – as we did to the South Dakota Badlands area – we study things related to that area (Western Expansion, treatment of Native Americans, Cold War, etc) He's got a self-study going on where he's just doing a survey of world history – a very general one. Plus he's reading and watching videos related to his own area of interest – this Great Courses series on Mayan and Aztec civilizations and a couple of books I got him specifically on Copan.
Random school-ish reading: He's reading The Lost City of the Monkey God.  He read a couple of chapters in a book I have on Lost and philosophy (I pulled it out because we did a mini-Lost binge on Sunday night, in honor of the 15th anniversary of the pilot airing). Copies of Archaeology magazine were checked out from the library and various articles read.
Writing: Nothing yet except his journaling. Need to get on that.
Other sort-of writing things. I have an ACT prep book my older son used. We spent a few days running through some of the practice English/reading/composition tests. He didn't get any answers wrong. So…check that off the list. Not going to worry about that part of the testing life – which is good. Any energy in that direction can be put to math.
Science: Doing a year-long, weekly Biology I course with a  homeschool group, taught by a Ph.D. from a local university.
Music: "Regular" piano lessons taught by his long-time teacher, who's now in grad school out of state, so those are video. Not optimal, but okay. His rep right now is Haydn, Brahms and Prokofiev. Jazz piano lessons once a week – more relaxed, but also with some heavy theory. Occasional public performances with his teacher during gigs. Pipe Organ lessons every couple of weeks. He will be accompanying his first Mass at a local parish in a week or so. Hopefully that goes well. (First parish Mass – he accompanied school Masses last year regularly). He has a gig playing for a Christmas party in early December.
He also has a guitar that he's sitting playing in there right now teaching himself. It's a regular (cheap) acoustic, but he's wondered aloud about getting a classical because he wants to try to learn more Spanish-style music. Well, once he starts making money at this, he is perfectly free to buy one!
Volunteer work: He volunteers with a group that provides weekly catechesis and fellowship with disabled children and young people. He's also involved in a local Catholic boys/men's group called Fraternus.
We've had a few local excursions, but not a lot – there are several hiking sites within a couple of hours from here that we'd like to go to , but what's holding me back is a major attraction of most of those places is water in some form, and you know, it hasn't rained here since about 2017, it feels like. So why hike somewhere to see a pile of rocks when I have those a mile from my house? We've also had company and other obligations.
But soon. We will be heading to Charleston at some point over the next month, perhaps Louisville, and then in November, once the biology class wraps up for the semester, we'll be heading to Honduras for ten days for a week-long intensive Spanish language school experience and seeing things, including Copan and hopefully Quirigua up in Guatemala.
Okay. I feel a little better.