(Click on any of the images in this post for a larger, clearer view. Do it with this old-school vintage infographic in particular. From a 1947 Catholic high school textbook) 
Warning: this is long and wordy and convoluted, but I really do have a point. Take it or leave it.
Is it a good thing that people proclaim that they are inspired by Pope Francis?
It's hard to say "no" – so  won't.  But I'll still say something I've said before.  I find a lot of the purported "inspiration" I'm reading and hearing about a little odd.
Not to mention hyperbolic. This morning, John Allen' Crux article says that yes, only "time will tell" if Pope Francis' visit "changed America."
?
And when I consider the ways that Catholic institutions and entities have been playing off the surge of #PopeisHope, most of it strikes me as theologically and spiritually short-sighted and even sort of weird. Unfortunate, even.
Circling back. Why do I find it "strange?"
Well, as have written before, I am at a loss to understand how Catholics, life-long or converts, can just now be learning, since the election of Pope Francis, that one of the virtues is charity. That, you know, as someone once said, "the greatest of these is love."
Even without considering the possibility of daily prayer, devotions or spiritual reading and just assuming that most of us do the minimum, spiritually, I still have to ask: Do you people just not listen in church? At all? 
Why does it take Pope Francis to clue you into the nature of Christian discipleship and light your fire – don't you ever listen to, you know, JESUS? 
What makes it all especially bizarre to me is that catechesis since the Second Vatican Council has had three basic themes: 1) God is Love  2) Help others  and (since, say, the early 90's) 3) Catholic identity is awesome, you guys!
What I'm saying is that even in the desert of late 20th-century Catholic formation, the duty to live out the virtue of charity has not been exactly neglected.
So, okay, that's the way it is. If Jesus' words weren't strong enough to nudge your conscience on how you spend your material resources and brief time on earth God has gifted you with, then hooray for the present moment.
But you know, being me, I can't let go of this.  I keep trying to figure it out. Let me tease some of this out and think about history.
Supposedly, we are now all on high alert to the value of simplicity and a modest lifestyle and one which is harmony with the earth.  And this, apparently is a new thing and an amazing new direction for ..who? Catholics? Christians? The World? I'm not sure.
But was there ever  time in which Catholics were advised otherwise? Was wastefulness and exploitation of earthly resources ever deemed a virtue for Catholics? Were those kinds of decisions ever seen as matters irrelevant to the moral life?
The answer, of course, is no.  And if you want to understand how Catholics were expected to live out these values, look at the saints. Our saints live lives in imitation of Christ, which means emptying oneself and living, as He did, in humility. Yes, there have been wealthy and powerful people celebrated as saints, but their virtues always include heroic charity and, quite often, a turning away from that wealth and position.
(This is not to say this ideal was always lived out, even by the institution or church people themselves, who have been known to, er, enjoy the comforts of the culture in which they lived.)
So my puzzle is this: It used to be that everyone understood, even as they lived it out in the flawed way humans do, that the ideal Christian life was marked by humility, modesty, simplicity, and even asceticism. A Catholic life was ideally organized around practicing the virtues and the Works of Mercy.  To give a concrete example, I have below reproduced some scans from a mid-century (1947)  American Catholic high school religion textbook – this is book 4, so it's for seniors.  The last half of the book is concerned with issues of Justice, and then apologetics.  The justice section is even longer than the apologetics section and contains a detailed outline of Quadragesimo Anno. 
I'd invite you to take a look at these pages – and to see if you think, even from these brief excerpts, whether these young people were being taught that the ideal Catholic life was closed-in, self-referential and narrow in 1947, before the Light Shone Forth.
In fact, it is the opposite.  The Catholic was taught he or she had a DUTY to live out the virtues and the Works of Mercy. To not do so was a SIN. 
So what is it that happened so that 70 years after this textbook was published, and fifty years after the Council that supposedly shot the Catholic laity straight into the world with all that Peace and Justice ammunition to "build the Kingdom," there's this massive, joyfully shocked reaction to Pope Francis' emphasis on mission and outreach: Now I get it! Poor People! Peripheries! #WalkWithFrancis!
I've settled on three points of explaining this to myself.
Prosperity.  There's more general prosperity now than ever before in human history, and you know what The Man said about wealth, needles and camels.  It's true, and it doesn't just apply to billionaires.  The satisfaction that we find in our stuff deafens us, and what does get through is rationalized: As long as I'm not too attached. Ach, taxes. I pay taxes that pay for food stamps for Those People Over There. Doesn't that count? 
Social and economic segregation. A lot of people who are economically comfortable are able to live most of their lives without regular, meaningful encounters and relationships with others outside their class and that includes in the workplace, school, neighborhood and most significantly, modern parish.
Both of these act as enablers to our blindness.
And…I actually think, for 21st century Catholics, this next one is key. Let's see if I can explain it in a way that makes sense because it's kind of a mess in my head:
The emphasis of post-Vatican II formation of both children and adults has been freedom and the individual relationship with God, mediated to some extent through the Church, but mostly through the sacraments, rather than the bigger, thicker tradition.  The "old" mode of formation in discipleship was about sharing the love of Christ, but it was articulated within a bigger philosophical and theological framework and a framework of responsibility and duty to norms articulated by the Church in the name of Christ and visible in the lives of the saints.
So what happened? That was dispensed with. Boom. Gone. All the talk of "the virtues" and the "works of Mercy" was mostly abandoned because it was seen as at best irrelevant to and and worst constrictive of the spiritual freedom and individuality of each person's journey. We don't do those things because a "rule" tells us to or because we are "fearful" of the consequences or because we are children who have to be directed how to act by the patriarchal Church.  We give freely out of love, rooted in our own individual story, responding to the Spirit at any given moment, inspired by the example of Jesus our brother. And moreover, we're all about the new and what was old is of no value any more.
What's left is us, some other people who live in another part of town and are "poor," some idealistic words that we know Jesus said that really aren't that much different from what other good and noble leaders have said, so hey, take your pick and do what you're moved to do.
There's no comprehensive understanding of what the world really is, organically developed over two thousand years, articulated in a common and fairly well-understood philosophical and theological language. (read the excerpts below to see the difference).
I especially like the reminder, regarding the virtues: But the world hardly knows them, but it must be told about them, and as it will hardly listen to the Church, you must do the preaching by your lives. 
An interesting recognition of reality!
And of the importance of the lay role in the world.  No, it wasn't invented in the last few decades.
For the next few pages, I'm interested in the treatment of covetousness. (starts at the end of the right-hand page below)  It covers a host of issues that people seem to think are just being raised by Pope Francis, like, today. #freshair #newspiritblowing
Now, if you read through the material on covetousness, perhaps you can see more of what I'm grappling with.
The Church's treatment of this issue is comprehensive, detailed, and aware of the realities of human life. Today, what we mostly hear regarding a Christian's relationship to material goods is, "Jesus said to the rich young man….!" or "St. Francis gave up stuff!"
And not much else.
Do you see the difference between that and the past articulation of these issues? The reasons for the proper Christian attitude toward stuff is articulated in a context which is rooted in truths about the nature of the human person, the nature of created things, and our proper relationship to those things in light of our final end and the purpose of our life on earth.
FOR SENIORS IN HIGH SCHOOL!
Perhaps this was inadquate. Perhaps, in reality, it did come across and was lived as one big game of Chutes and Ladders with randomly established rules by a distant authority, as David Lodge described it in his novel, How Far Can You Go?
The American title is Souls and Bodies, which is fine but clearly inferior to the British title, which conveys Lodge's subject ingeniously: The young Catholics growing up in the 50's were obsessed with the question of how far could they go sexually before reaching a certain level of sin, but then the question of "how far can you go" took on another sense as the Church they had chafed in did in fact change and the question turned – how far can you go with all of these changes until what's left is no longer recognizable?
I don't know. I wasn't there. And I'm for sure not looking at all of this through nostalgic glasses. I've written about this before a great deal.  There was obviously a big problem in the pre-Vatican II Church if things fell apart so quickly afterwards. Obviously.
But. 
My point, for the few who are still reading, is that as it evolved over the centuries, the Catholic sense was that the individual's moral life was oriented towards living in imitation of Christ, and the framework for that was clear: virtues/works of mercy lived by people most of whom did not have a lot, if anything to spare, materially.
The idea that a Catholic life was visibly marked, above all, by living out the virtues in a sacrificial way and living humbly and simpy IS NOT NEW.
It is in the Gospel. 
Read it.
It is in the lives of the saints. 
Get to know them. Imitate them.
It is articulated in Tradition. Which, you know, is still in effect.
Study it.
Now – one more thing. In a way I suppose I am saying, "Don't be startled by what Pope Francis says about this. He's not saying anything different from what the Church has always taught!"
But in a way I'm also not saying that.
Because one of the problems with Pope Francis' rhetoric has been its fairly consistent independence as articulated from the traditional Catholic-talk language and framework used to talk about these matters. Or much of anything. His mode of expression does not explicitly rest in this framework or refer to it very often. It's usually centered on "Jesus says…" and then "I say to you…"  without reference to theological or spiritual principles that, like it or not, provide the scaffolding for Catholic thinking on these matters.
His rhetoric does not explicitly lead one to consider that what is being said rests in a broader tradition rooted in Christ and developed, through the guidance of the Spirit, over time, and still pertinent today. His rhetoric leads many listeners to the conclusion that the value of what is being articulated lies mostly in the fact that the present Pope is saying it.
This is a problem because then the strength of the teaching rests, from the listener's perspective, on the personal perspective of the speaker, with all of his limitations,  rather than the deeper, broader wisdom tradition and authority of the Church, big, deep, complex, and rooted in the authority of Christ.  It's a problem for a lot of reasons, among them, the implications for the listener's understanding of the role of the papacy in the Church.
We don't do good stuff because The Pope Wants Us To.  We follow Christ because we are baptized and he calls us. If the witness of a Pope or the way he articulates the faith he is charged with protecting and teaching helps  and energizes us, fantastic! But #walkwithFrancis? No. #WalkWithJesus. Period.
My point is that it might seem like a good thing that people are inspired by Pope Francis' articulation of these values, but what is problematic is that the response at this point, seems weirdly focused on personality  and so ignorant of the Gospel and the Church's articulation of the Gospel over the centuries, it makes me go all: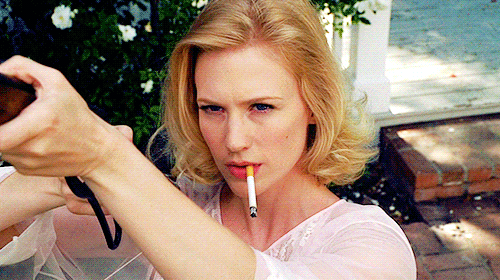 Because #ifyouwantpeaceworkforjusticeetc
Oh, and let me address – before it's raised – the assertion that: "Speaking as a pastor is so great. That's what we need! Not that…theology!"  Well, the problem with that is obviously, the minute you start trying to put the words of Jesus into practice, you run into complexities:  What does it mean, Jesus' answer to the rich young man? Does that mean I shouldn't have anything? Should I not spend resources to go to law school? Is it immoral for me to make money from working in a restaurant that sells food for more than the cost of production? What *is* a living wage? What *is* the responsibility, concretely speaking of a community towards the poor? What is *my* responsibility, as a parent or as a vowed religious, as a old person as a child?
The questions multiply very quickly, and "pastoral" talk just as quickly shows itself to be inadequate as a sole response. Theological, spiritual and philosophical conversations happen for a reason. The Catholic tradition takes those conversations into account in formulating expressions of what is True, and it is part of the role of Church authority to explicitly bring those conversations and answers into the world.
And finally, if your rhetoric is not enmeshed in, informed by and dependent on that greater Revelation and Tradition, explicitly and at all times, the impression is given that the authority for what you are saying rests on you, your personality and your perspective. Not what Catholic catechesis, the presbyterate, episcopacy or papacy is supposed to be about
Tomorrow: On welcoming, closed up churches, narrowness and accompanying. #SaintStyle