All of you.
Because this is Catholic. Which means  – this is Jesus, who loves us, saves us and who lives in each one of us.  This is Catholic.  Which means – this is who we love.
Please.
Pray away your agenda.  Now. And just love.
Pope Benedict is as precious to me as my own grandfather. I love what one commenter correctly described as his gentle scholarliness, and I love the humility and love for God that float invisibly around him like a mantle. No, he wasn't perfect. Yes, he should have managed the Curia better. And, yes, I fully expect Pope Francis to be just as holy a pope as Benedict was – but also to make just as many mistakes, albeit likely different ones. Don't we all? As a relatively new Catholic, though, I have to say that all the harsh injustice that is being leveled at Benedict in the form of comparisons with Francis is the most painful, heartbreaking thing I have experienced since entering the Church. 
And from today: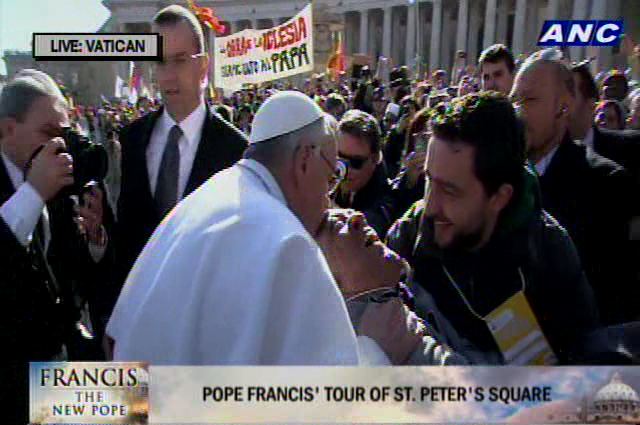 Jesus. Everywhere. Jesus.